No more than 5hrs driving on highways, PM orders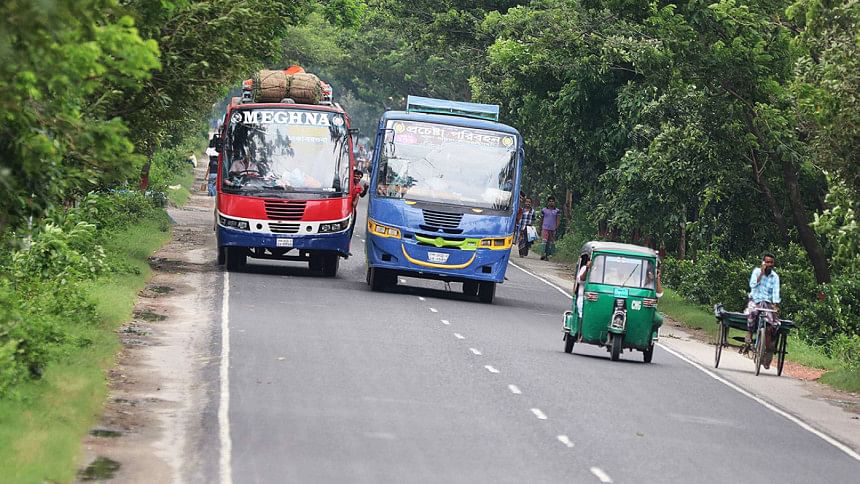 In order to prevent road accidents in the country, Prime Minister Sheikh Hasina today gave several directives to concerned authorities which include a restriction on drivers plying their vehicles on the highways five hours at a stretch.
The PM came up with the directives as soon as the news of the death of five people in a road accident in Tangail today, the latest among a series of recent road accidents that claimed many lives, reached her while leading a cabinet meeting at the secretariat, our correspondent reports quoting Cabinet Secretary Mohammad Shafiul Alam.
PM's other directives are:
1. Keep a substitute driver in long distance vehicles
2. Install facilities for drivers to take rest on highways
3. Take sterner actions against those who cross roads violating traffic rules
4. Install zebra crossings on the crowded roads
5. Install seatbelts on every long distance vehicles for both driver and passengers.
"The prime minister also asked the home minister, road transport and bridges minister and the shipping minister to hold meetings regularly regarding the issue as their ministries are the most concerned with the accidents," Shafiul said while talking to the reporters at the Secretariat after the meeting was over.
According to police report, 874 people were killed and 489 injured in 848 road accidents in the first four months of this year. Last year, 2,513 people were killed while the number was 2,463 in 2016.
But road safety campaigners and experts say the number would be much higher because police count the deaths only when cases are filed.
According to Bangladesh Jatri Kalyan Samity, 2,123 people were killed and 5,558 others injured in 1,871 road accidents from January to April.
And 7,397 people got killed, 16,193 injured in 4,979 road accidents last year.
On Saturday alone, a total of 52 people were killed, including the 18 victims in Palashbari. This is the highest number of casualties in a single day in recent times, according to the Samity.