Villagers clash over selling beef in B'baria, 22 hurt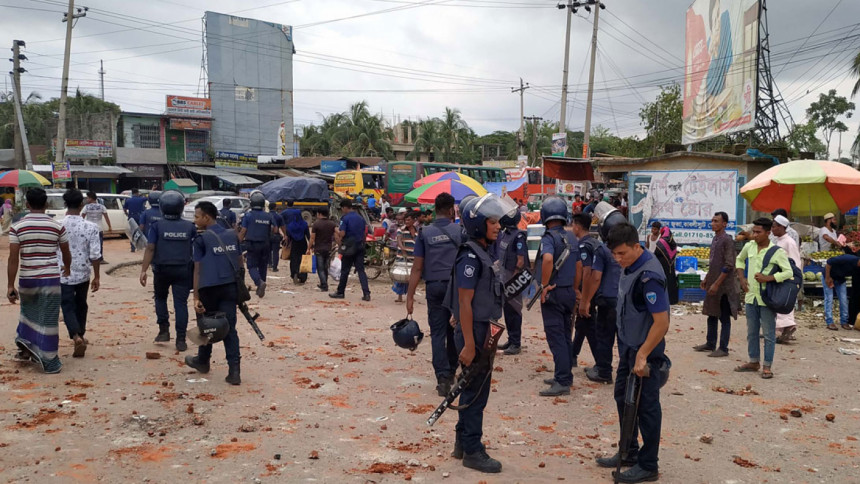 At least 22 people sustained injuries as two groups of villagers in Brahmanbaria locked in a clash following an altercation over selling beef this morning.
Vehicular movement on Dhaka-Sylhet and Cumilla-Sylhet highways remained halted for an hour over the incident, our local correspondent reports quoting police.
The injured were being treated at district Sadar Hospital.
The villagers of Kuttapara village of Sarail upazila and Khatihata village of Sadar upazila clashed with each other carrying local weapons, leaving at least 22 hurt, said Mafiz Uddin Bhuiyan, officer-in-charge of Sarail Police Station.
According to what could be known from police and witnesses, one Dhan Mia of Kuttapara village went to purchase beef from Biswa road intersection. A heated exchange between him and the meat sellers of Khatihata village reportedly followed after the latter sold meat mixed with a hefty amount of bones.
Police had to hurl tear gas cannisters and rubber bullets to quell the clashing mob and additional police forces were deployed in the area to avert further tension, the OC said.
Hossain Sarkar, officer-in-charge of Sarail Highway Police Station, said vehicular movement resumed around an hour into suspension.