Unabated Poaching: Number of deer in Monpura forest on decline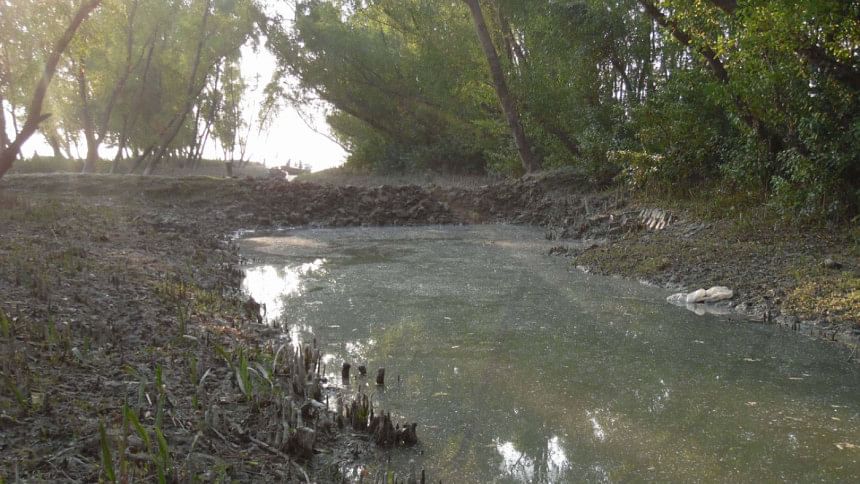 Unabated poaching of spotted deer is threatening the species to become endangered in Bhola's Monpura forest.
At least five different groups of poachers are currently active in Monpura forest, said a one of the poachers, seeking anonymity.
Officials at Monpura forest department said currently around 3,500 spotted deer are sheltered in Monpura forest, which consists of 5,000 hectares of land.
While talking to this correspondent the poacher also described how they trap the deer.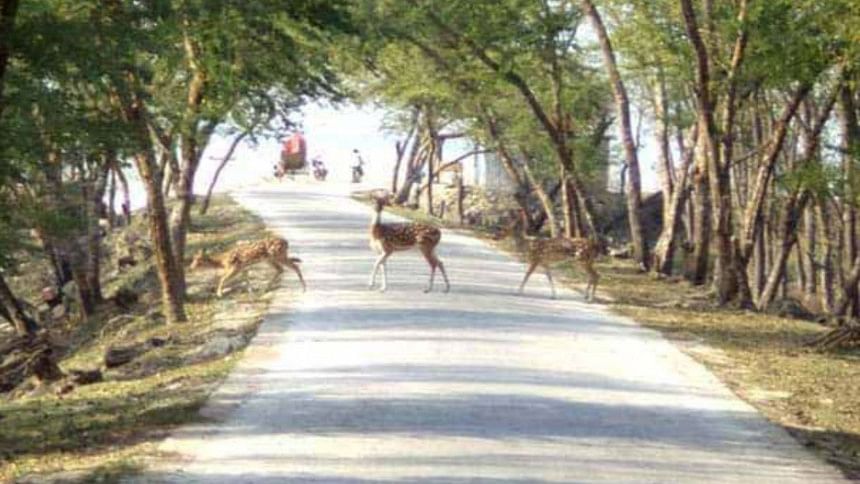 "After sensing the presence of a deer, we first climb a tall tree to spot its location in the forest," he said.
"We then set a current net trap around it and drove the deer from another side till it got trapped in the net," he said, adding that they later slaughtered the captured deer and sold its venison and skin to the customers.
"We usually hunt adult deer," he said, adding that if any cub or pregnant deer is trapped they instantly released it.   
Many of the poachers earned a handsome amount by selling deer skins and venison secretly, said the hunter, also an accused in deer hunting cases.
"We usually collect 60kg to 120kg venison from an adult deer and sell the venison for Tk 200 to Tk 400 per kg," he said.
"There were a number of poacher's gang engaged in deer hunting. I had to give extra attention in controlling them as well as increased the surveillance in the deep forest," said former forest official Sukumar Shil. 
"Only a decade ago, we used to see herd of deer on the rural roads and some of those often got killed under bike wheels," local resident Ismail Hossain said, adding that due to mindless poaching the number of deer is sharply declining.
The island could have been a safe heaven for spotted deer but some active poacher's gang are not letting it happening, Bangladesh Environment Lawyers Association (Bela) Barishal Coordinator Linkon Byne said.
Due to rise of salinity, spotted deer living in the island are also facing acute drinking water crisis nowadays, Monpura Forest Ranger Sumon Das said.
Mamun, one of the residents near the forest, said deer's are facing serious drinking water crisis as some local influential people are doing fish farming, grabbing the canal, flowing across the forest.
According to Bangladesh Wildlife (Conservation and Security) Act, 2012, there are provisions of three years imprisonment or Tk 3 lakh fine or both if anyone is found poaching deer, carrying or possessing its venison for a fist offence.