3 'drug peddlers' killed in Cox's Bazar 'gunfight'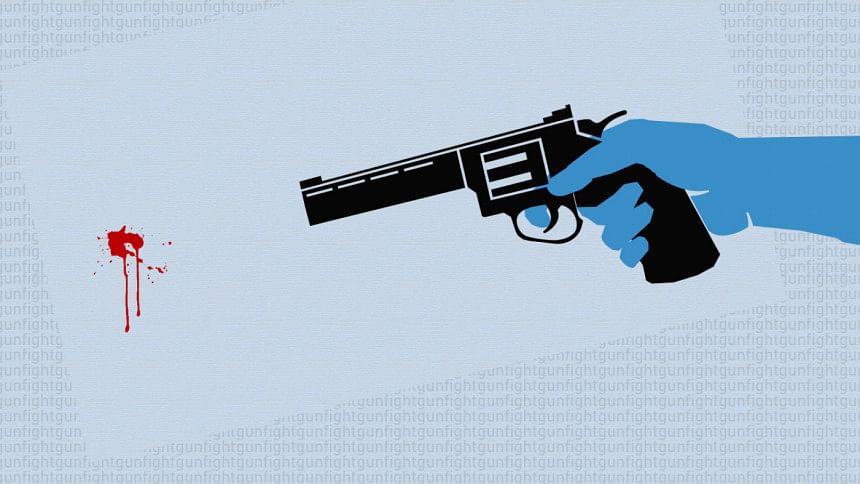 Three people, described as drug peddlers by the Rapid Action Battalion (Rab), were killed in an alleged gunfight in Teknaf upazila of Cox's Bazar early today.
Rab-15 Teknaf camp commander Lieutenant Md Mirza Shahed Mahtab confirmed UNB about the development.
The deceased were identified as Dil Mohammad, 42, son of Sultan, Rashedul Islam, 24, son of Mohammad Yunus, and Shahidul Islam, 40, son of Abul Kashem.
Dil and Rashedul were residents of Cox's Bazar while Shahidul hailed from Chattogram.
Lt Mahtab said Rab also recovered 40,000 pieces of contraband yaba pills, four light guns, and 21 bullets from Whitekong area after the gunfight.