RHD starts eviction drive on Dhaka-Aricha highway in Savar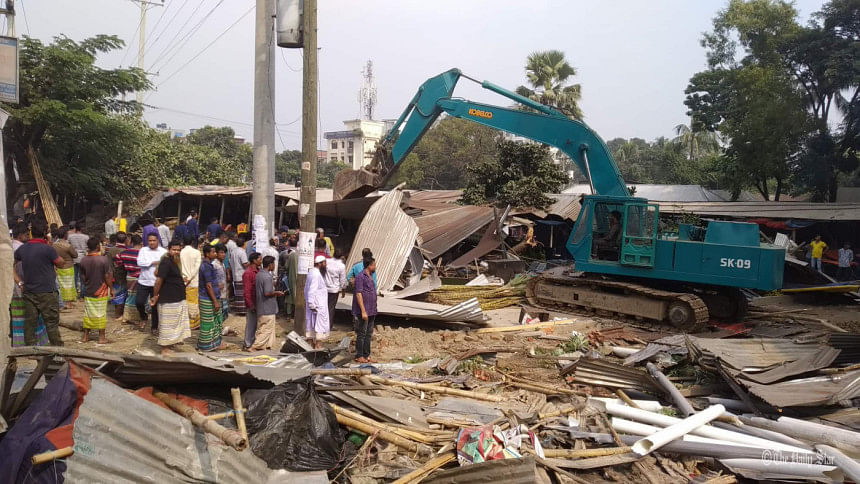 A team of Roads and Highways Department (RHD) conducted a drive to evict illegal structures on both sides of Dhaka-Aricha highway in Savar this morning.
Ahead of the Victory Day on December 16, we are conducting the drive from Aminbazar to Nabinagar areas which started around 11:00am, our correspondent from Savar reports quoting Mohammad Mahbubur Rahman Faruki, executive magistrate and estate and law officer of RHD, Dhaka.
The drive will continue till tomorrow, the executive magistrate added.
More than a hundred illegal structures including an extended portion of a high-rise building were demolished in Ganda area, the correspondent said.
Meanwhile, some people, whose structures were demolished, alleged that no prior notice was served to them before the drive.
Refuting the allegation, the executive magistrate said that people were informed about the drive through loudspeaker.