'Highest security alert' at Ctg port; loading, unloading suspended
Airport activities normal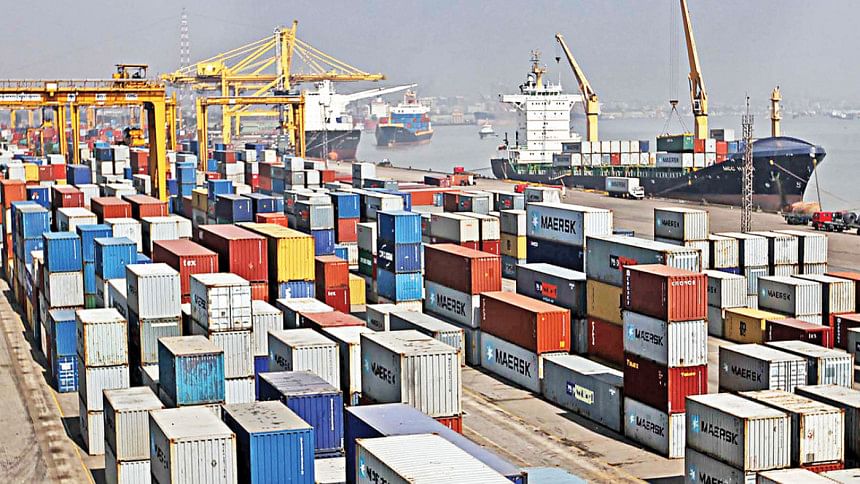 Loading and unloading at Chattogram Port remain suspended as the authorities issued "highest security alert-4" due to cyclone "Bulbul" which may hit the Sundarbans this afternoon.
A total of 18 vessels anchored at the jetties have been sent to outer anchorage for safe harbour, reports our Chattogram staff correspondent quoting Omar Faruque, secretary of Chattogram Port Authority (CPA).
All the lighterage vessels have been sent upstream of Karnaphuli River to keep the port channel safe and for the safe anchoring of the vessels as the port hoisted its highest danger signal, the secretary added.
Loading and unloading activities at the port were halted last night due to the unfavourable weather triggered by the cyclonic storm "Bulbul", he said, adding that the decision will remain in force until further order.
Meanwhile, all regular activities at Shah Amanat International Airport are going on smoothly, said Sarwar-e-Zaman, wing commander and general manager of the airport.