6 including election officials shot dead in Rangamati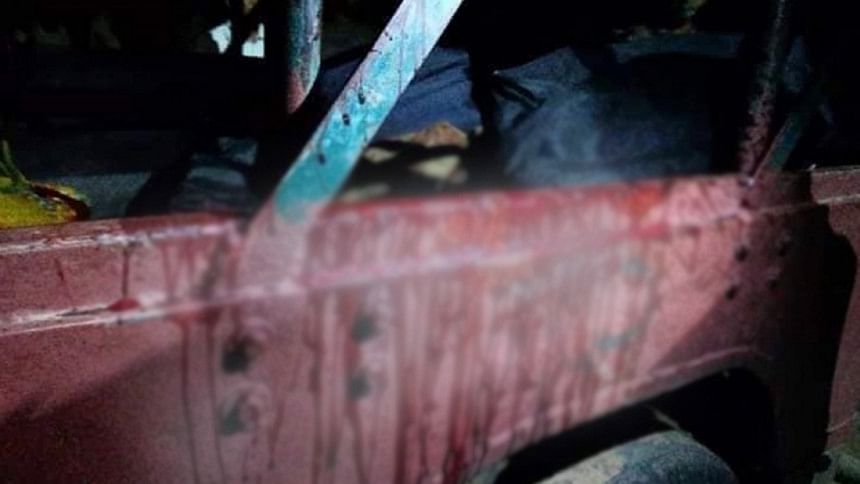 Six people including election officials and Ansar members were shot dead by criminals in Baghaichhari upazila of Rangamati this evening, police said.
The deceased were identified as Anwar Ali, Al Amin, Ansar members Zahanara Begum, Bilkis Akhtar, Mantu Chakma and Mihir Kanti Dutta, Alamgir Kabir, superintendent of police in Rangamati told our local correspondent.
They came under attack in Noymile area when they were returning to the upazila town by two jeeps after concluding voting at Konglak Government Primary School polling centre under Sajek union in the upazila, the police official said.
Unidentified criminals opened fire at the election officials around 6:00pm, leaving four of them dead on the spot and eight others injured, the police official said.
Two of the injured died after they were taken to the Baghaichhari Upazila Health Complex, he added.
Some of the injured were taken to the Combined Military Hospital in Chattogram by a helicopter as their condition deteriorated, the SP said.
The deadly incident happened despite the deployment of army personnel during the second phase of the upazila election held in three hill districts today.
Meanwhile, a tense situation was prevailing in the area following the attack.
Additional law enforcers from different law enforcement agencies including police and Border Guard Bangladesh were deployed in the area to avert any further untoward incident.