President leaves for Geneva tonight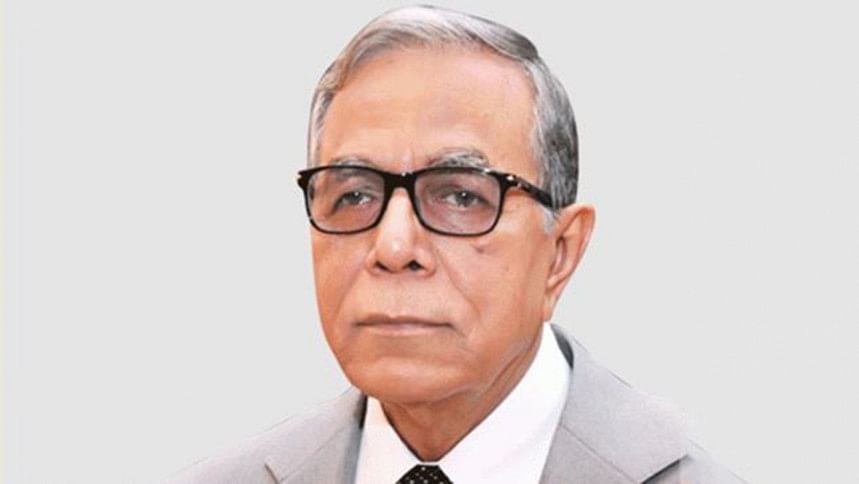 President Abdul Hamid will leave Dhaka tonight to attend a five-day summit of the World Investment Forum 2018 on October 22-26 at the Palais des Nations in Swiss capital Geneva, the United Nations Headquarters in Europe.
"The President goes to Switzerland tomorrow (today) night to take part in the Global Leaders' Investment Summit and the 20th annual session of the Homeland and Global Security... A regular flight of Emirates Airlines carrying the president will fly to Geneva of Switzerland," the president's Press Secretary Joynal Abedin told the news agency yesterday.
The summit convenes heads of state and government, ministers and CEOs of global companies to share their vision for the future, he said, quoting a foreign ministry source.
The World Investment Forum biennially gathers more than 4,000 investment stakeholders from 160 countries.
Organised under the overall theme, "Investing in Sustainable Development", the Forum will address global challenges for international investment in the new era of globalisation and industrialisation.
The 2018 Forum consists of over 50 events, including the grand opening, the Global Leaders Investment Summit, the Global Investment Game Changers Summit, ministerial roundtables, conferences, private sector-led sessions, Ted-style presentations, high-profile stakeholder roundtables, networking events, award ceremonies and an Investment Village.
"The President will return to Dhaka on October 27 wrapping up his five-day trip," the press secretary added.