No exaggeration enforcing RTA, assures Quader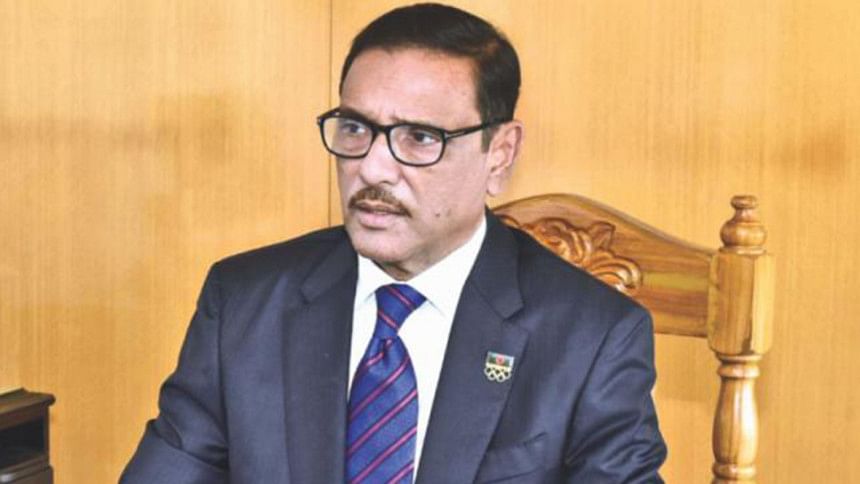 Awami League General Secretary Obaidul Quader today assured that there will be no exaggeration in enforcing the new Road Transport Act to bring normalcy in the transport sector.
"The transport strike is no more. There is no reason to disrupt vehicular movement as problem has been settled through discussion. No problems will arise as exaggeration will be avoided in enforcing the law," Quader said.
Quader came up with the remarks while talking to reporters after a meeting of the cultural sub-committee of Awami League's 21st national council preparation committee.
The commuters today suffered immensely as owners and workers of bus, minibus and human haulers refrained from plying their vehicles protesting the enforcement of the Road Transport Act 2018.
About the law, Quader said, "We have adopted policies in light of the reality. We will assess if anything seems inconsistence in implementing the law."   
Claiming that there is no reason of taking the situation into an abnormal turn, the minister said everything has been settled through discussion and plying of covered-vans has already begun across the country.
Replying to BNP's allegation that the government has failed in keeping the prices of essentials under control, Quader said the party has plunged into a critical condition for its indulgence in negative politics.
"Now BNP speaks the lie against the government with an aim to vibrant its leaders and activists. BNP opposes for the sake of opposition," Quader said.
The Road Transport Act came into effect on November 1.
The Road Transport Bill 2018 was passed by parliament on September 19, 2018.
It kept a provision of maximum five years' jail for any death or serious injuries caused by reckless or negligent driving.