Man killed in clash over govt pond in Sirajganj
Ex-municipal councillor accused in 2017 journo murder allegedly involved, police say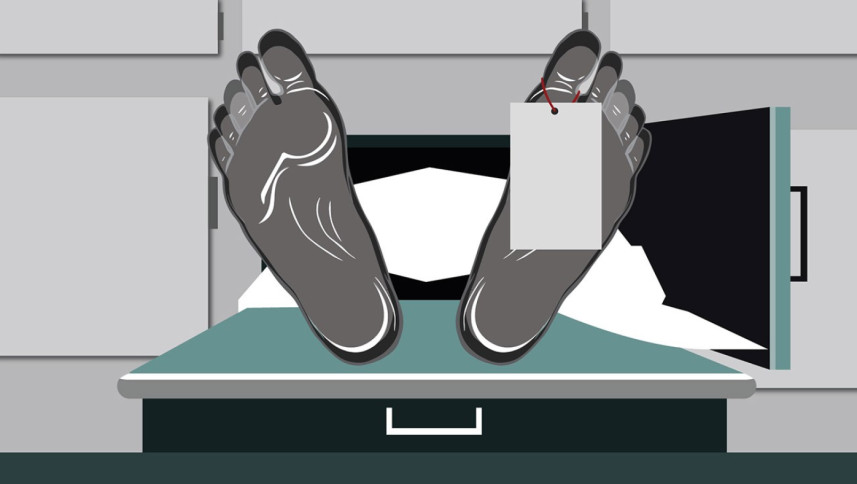 A man was hacked to death today by rivals in a clash following a dispute over the lease of a government pond in Sirajganj's Shahzadpur upazila.
The deceased was identified as Md Ajhar Ali, 65, son of Felan Sheikh of Perkola village in the upazila.
The incident took place this morning when followers of Shahzadpur Municipality Councillor Belal Hossain were involved in a clash with rival and former councillor Mostafizur Rahman Pijush's men in the upazila, reports our Pabna correspondent quoting police.
Ajhar, a follower of Belal, was hacked indiscriminately by Pijush's men and died on the spot, said Md Ataur Rahman, officer-in-charge of Shahzadpur Police Station. 
The OC added that the pond was leased by leased by Belal Hossain's men for fish farming.
Five others were injured, the OC said, adding that police went to the spot on information and brought the situation under control.
Filing of a case in this connection was underway, OC Ataur also said.
The dispute ensued after Pijush and his men allegedly attempted several times to grab a government pond.  
On Friday, a clash occurred between the two groups after fish in the pond were killed by poisoning, the OC said.
Today's clash took place when the rival groups went back to the disputed pond.
The accused, former councilor Mostafizur Rahman Pijush, was also one of the accused in a case filed over the killing of journalist Abdul Hakim Shimul, Shahzadpur correspondent of Daily Samakal, in 2017, the OC added.
Shimul was hit when Halimul Haque Miru, suspended mayor of Shahzadpur municipality in Sirajganj, allegedly opened fire during a factional clash of ruling Awami League on February 2, 2017. He died the next day. 
The following day Shimul's wife Nurunnahar filed a murder case with Shazadpur Police Station against Miru, his two brothers, and 15 others including Pijush, who went into hiding.
Recently, Pijush returned to the area after securing bail in the Shimul murder case, and once again got involved in criminal activities in the area, including land grabbing, locals alleged. 
A tense situation is prevailing in the area, with additional policemen being deployed to avert any further untoward incidents, our correspondent reports.