DNCC councillor Mizan held on firearms, money laundering charges.
Cheque, FDR worth Tk 7 crore seized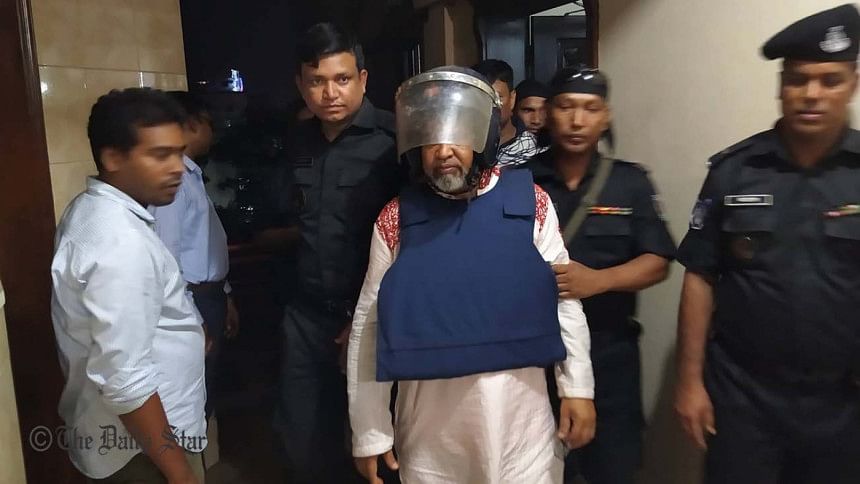 Rapid Action Battalion (Rab) today arrested Habibur Rahman Mizan, a ward councillor of Dhaka North City Corporation, on possessing illegal firearms and laundering money charges.
Rab also seized huge amount of money including cheque worth Tk 6 crore of different banks from the house in Mohammadpur area of Dhaka this afternoon.
"We found cheque worth Tk 6 crore, FDR amounting to Tk one crore and Tk 2 lakh from the house during the raid," said Rab Executive Magistrate Sarower Alam who led the drive.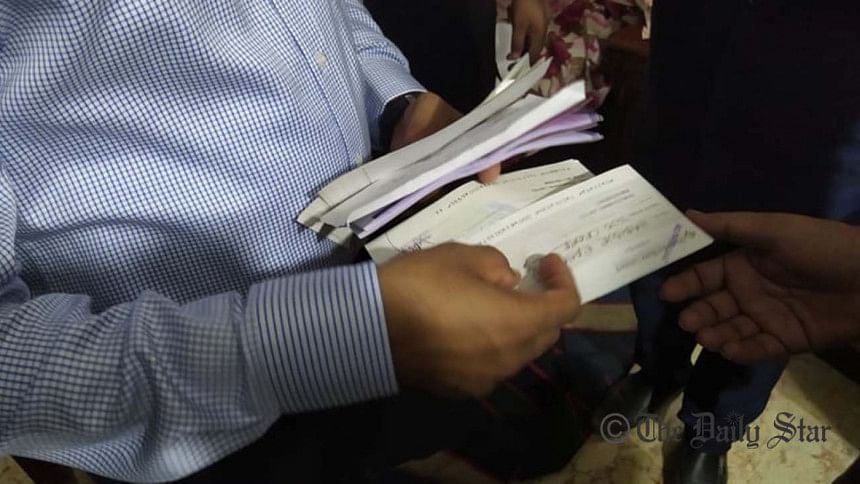 Mizan was arrested on possessing illegal firearms and laundering money charges, the Rab magistrate said.
Hours after his arrest in Moulvibazar, the elite force conducted the four-hour drive at Mizan's house on Aorangazeb Road in the area that started around 3:30pm.
Mizan, a councillor of ward No. 32 of DNCC, was arrested along with a pistol and four rounds of bullets from a house of his friend in Srimangal upazila of Moulvibazar.
The elite force along with Mizian returned to Dhaka and started raiding at his house as part of their drive against corruption.
After ending the drive, Magistrate Sarower Alam said Mizan will be interrogated as he withdrew Tk 78 lakh from different banks yesterday.
He gets allowance of Tk 36,000 per month as a ward councilor but he has no business or other professions to earn the added money, said Sarower Alam.
The magistrate also said there is an allegation against Mizan that he was involved in drug business in the Geneva Camp, also known as Bihari camp, in Mohammadpur.