Bus owners call indefinite transport strike in Chattogram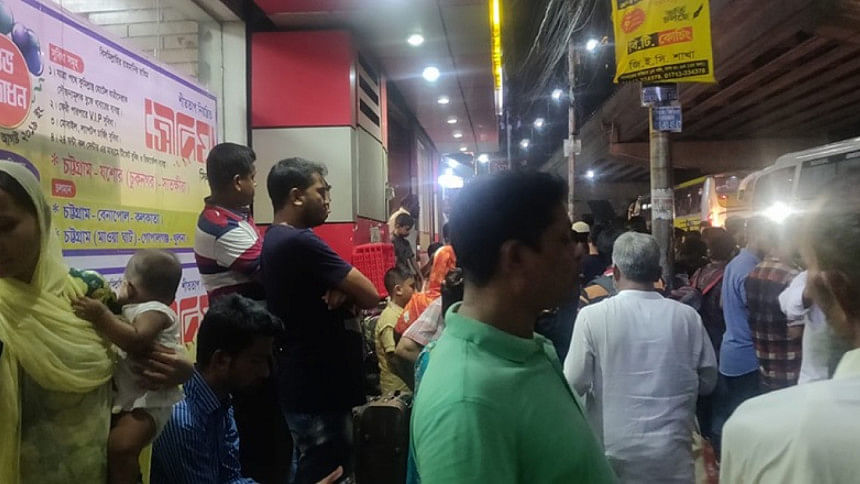 Inter-district bus owners in Chattogram have called an indefinite transport strike.
The strike was announced on Sunday evening after a mobile court of Bangladesh Road Transport Authority (BRTA) fined a bus counter "unfairly", said Kopil Ahmed, general secretary of Chattogram Inter-district Bus Owners' Association.
Chattogram BRTA fined a bus counter on Sunday evening for allegedly charging exorbitant fare of bus tickets, reports our correspondent.
"We will decide our further course of action after 11:00pm (Sunday night)," he said, adding that so far 300 bus trips have been suspended.
Jewel Das, in-charge of Soudia Bus Service counter at Goribullah Shah area, told The Daily Star that they suspended ticket sale since 6:00pm.
"At least 20 buses were supposed to leave Chattogram this evening," he said, adding that they will continue the strike till the next decision by bus owners.
Anwar Hossen, a Dhaka-bound passenger, told The Daily Star that he had been waiting for three hours at the counter as they suspended the sale of tickets.
"It's shocking to see a strike is announced without any prior notice," he added.