Launch, speedboat strike ahead of BNP's Barishal rally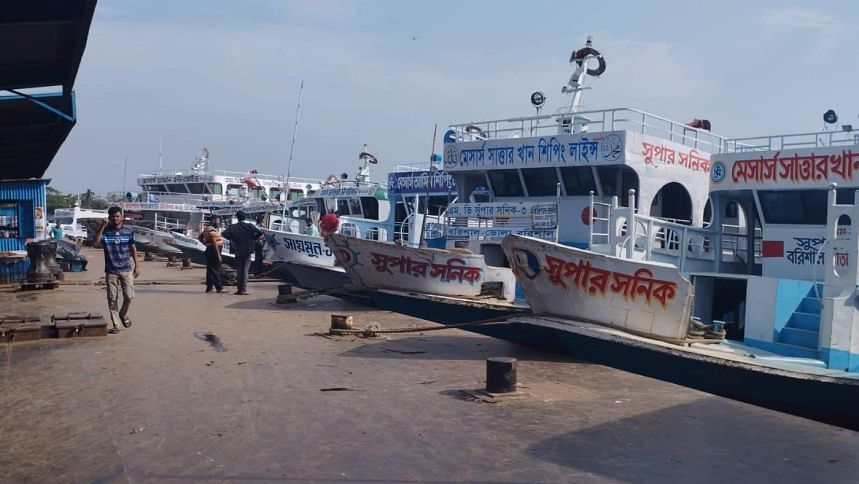 Launch and speedboat operations on Barishal-Bhola route have been suspended ahead of BNP's divisional rally slated for Saturday (November 5, 2022).    
Regular passengers are sufferings as no Bhola-bound launch and speedboat left Barishal river port and DC Ghat since this morning (November 3, 2022).
Meantime, no water vessel anchored at the ghats since morning, reports our Barishal correspondent.
BNP leaders in Barishal said that the water vessel services have been stopped targeting BNP's divisional rally. 
Nabil Hossain, a Bhola-bound passenger, said, "After coming to the launch ghat this morning. I came to know that launch services have been shut. Then, I went to speedboat ghat and found the services suspended also.  So, I was forced to sit on the ghat."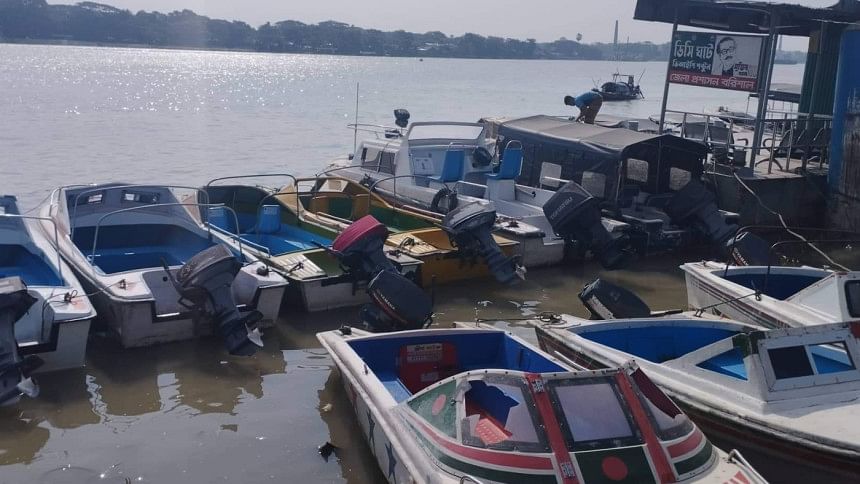 Inspector of BIWTA's maritime security and traffic management department Kabir Hossain said, "An attack was carried out on the launch Awlad in Bhola yesterday. In protest, launch services on Barishal-Bhola route remain halted since morning.  However, the launch operation on Mehdiganj-Majuchowdhuryrhat is normal."
Barishal River Port Officer Abdur Razzaq said, "No launch has left for Bhola since morning.
Debashish Jana, staff of Sundarban Launch, said that there is no bar of launch services on Dhaka-Barishal route yet, but the operations can be stopped also.
Meanwhile, the speedboat owners have stopped services on Bhola-Barishal route till November 5 but Manjurul Alam, in -charge of bhola's speed boat ghat, could not give any reason.
BNP's Barishal divisional organising secretary Bilsik Jahan Shirin said, "Nothing can bar people to join the rally in Barishal. If necessary, leaders and workers and common people will come on foot, on bicycles, trawlers and boats.