Ministries among major electricity bill defaulters
Tk 1,434 crore due, says Nasrul Hamid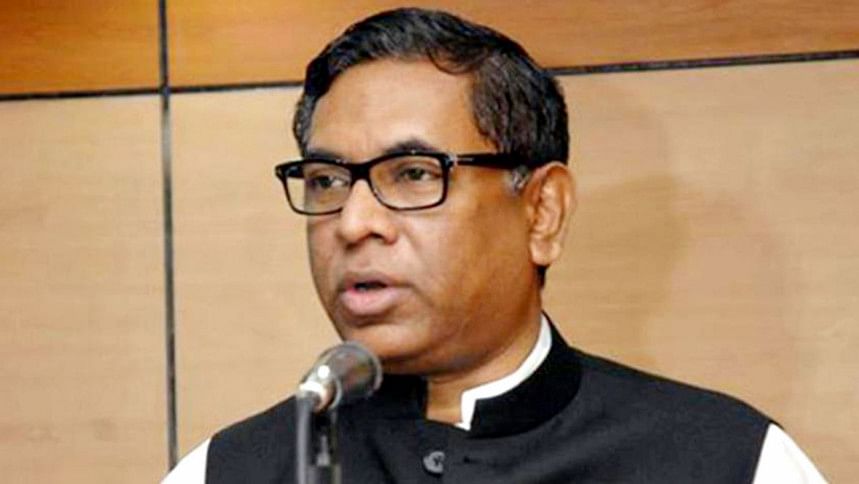 Several government, semi-government and non-government bodies owe around Tk 1,434 crore to the power, energy and mineral resources ministry in electricity bills.
State Minister for Power, Energy and Mineral Resources Nasrul Hamid disclosed the information while responding to lawmakers' queries at the parliament yesterday.
Of the total dues, different government offices owed Tk 668 crore while semi-government and non-government bodies owed Tk 766 crore, he said.
Nasrul Hamid also produced a list of 43 ministries and semi-government organisations that are major bill defaulters.
The food and disaster management ministry tops the list with outstanding bills of Tk 97 crore.
Of the others, housing and public works ministry owes Tk 95.30 crore, home ministry owes Tk 64.53 crore, religious affairs ministry Tk 57.32 crore, health and family welfare ministry Tk 46.96 crore, education ministry Tk 37.66 crore and defence ministry Tk 21.75 crore.
In a scripted answer, the state minister said to realise the outstanding bills, the ministry has taken various measures, which include holding regular meetings with the defaulters, sending demand orders to the secretaries of the ministries concerned, and disconnecting electricity lines.
The ministry was also conducting mobile courts to this end. Besides, pre-paid meter and SMS bill payment systems have also been introduced, he added.