Pilot killed in BAF fighter plane crash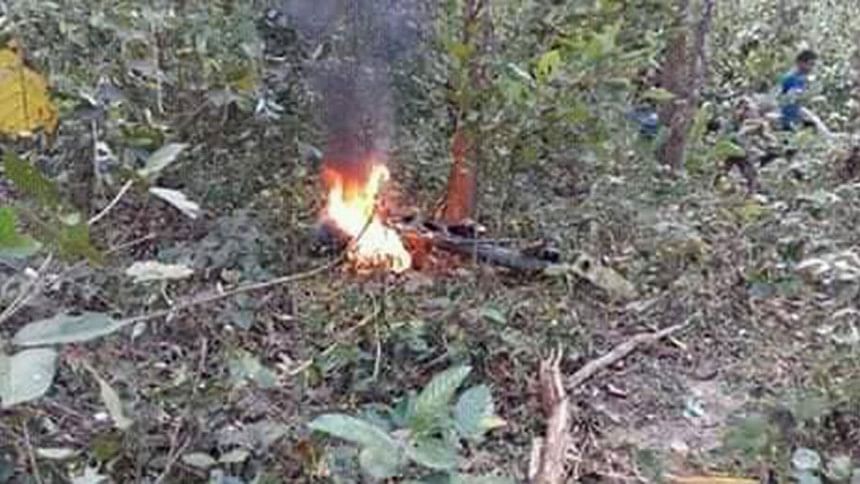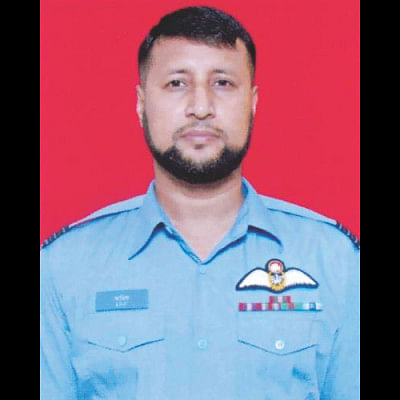 A pilot of Bangladesh Air Force was killed when a fighter aircraft on training mission crashed in Tangail's Madhupur upazila yesterday afternoon.
Arif Ahmed Dipu was a wing commander at BAF.
The fighter aircraft, F-7BG, crashed in Rasulpur area at 2:50pm, around 25 minutes after it took off from Dhaka, said Muhammad Reza-Ul Karim Shammee, assistant director at Inter Services Public Relation Directorate (ISPR).
Father of two, Arif was from Pabna's Ishwardi. He was commissioned in the BAF in 1997.
The aircraft crashed in the Madhupur Sal Forest near BAF Firing Range in Rasulpur, and immediately caught fire, killing the pilot on the spot, Shafiqul Islam, officer-in-charge of Madhupur Police Station, told our Tangail correspondent.
Members of the air force, police and fire service rushed to the scene after the crash, said the OC.
Air Chief Marshal Mashiuzzaman Serniabat visited the spot following the incident, he added.