2 'robbers' killed in Sundarbans 'gunfight'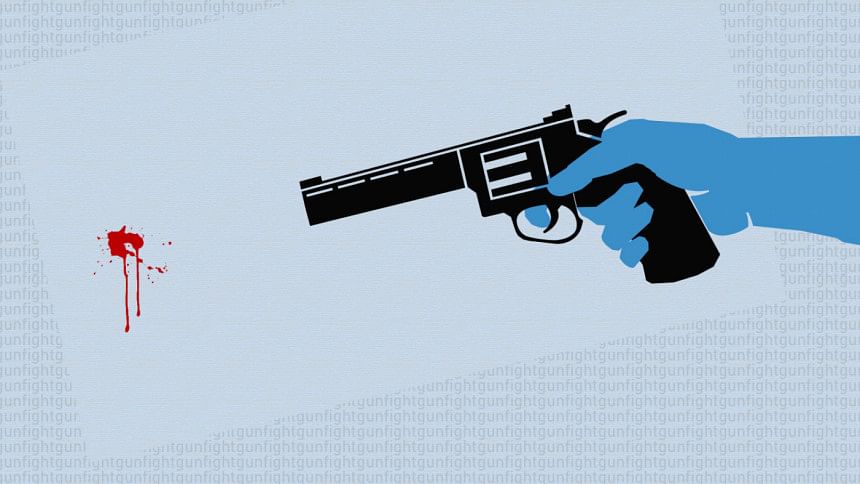 Two alleged robbers were killed in a "gunfight" with Rapid Action Battalion (Rab) at Satkhira range of the Sundarbans today.
The deceased were identified as Shaheb Ali, 35, and Habibul Rahman, 28, said Lt Col Jahid, commander of Rab-6.
Two members of the Rab team -- Constable Arif and Shakil -- also got hurt during the alleged gunfight, he said.
The elite force members conducted a raid upon information that members of a robber gang, locally known as Shaheb Ali Bahini, took position in Kalagachia canal area of Satkhira range in the Sundarbans.
Sensing presence of the law enforcers, the robbers started firing at them, prompting them to retaliate.
After an hour-long "gunfight", Rab found the two robbers with bullet wounds, who later succumbed to their injuries.
Huge stash of firearms and explosives were also recovered from the spot, the Rab official added.