2 Rangpur cops suspended for trying to implicate farmer in drug case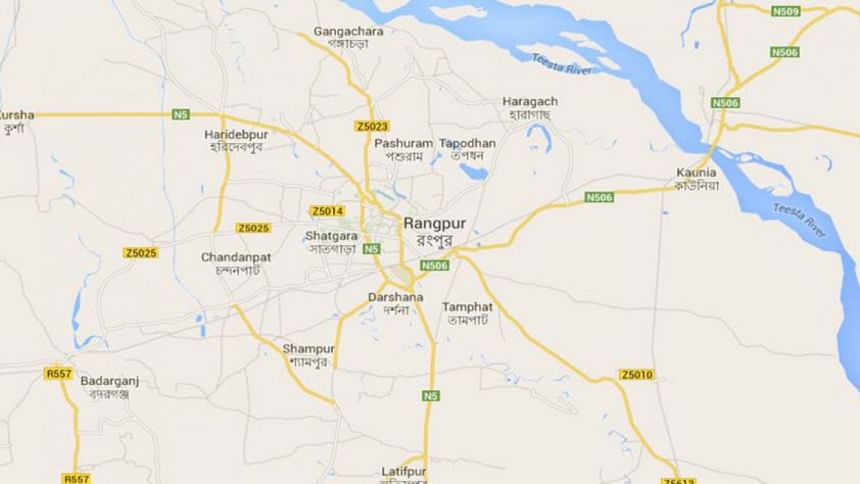 Two police officials have been suspended in Rangpur for their efforts to implicate a farmer in a drug related case by putting five yaba pills in his pocket.
The police officials were identified as Swapan Kumar and Jahangir Alam, sub-inspectors (SIs) of Pirganj Police Station in the district, reports our dinajpur correspondent.
The incident took place around 7:00pm yesterday when the two sub-inspectors went to Rezwan-mor in the upazila riding on a motorcycle and apprehended Rafiqul Islam, 44, a farmer in Kathalpara village of the upazila, said Enamul Haque Shamim, chairman of the upazila's Chatra Union Parishad.
The police officials dragged Rafiqul on to their motorcycle and conducted a search of his body when they allegedly put five yaba pills into his shirt's pocket to assert him as either a drug carrier or a user, the UP chairman said.
As the local people understood the police officials were trying to implicate the farmer in drug related case, they caught the two SIs and took them to Chatra UP office after giving them a thrashing.
Hearing the incident, hundreds of people gathered there and staged demonstration protesting the police officials' misconduct.    
Learning the incident, a police team went to the spot and tried to rescue the policemen, but the angry crowd foiled their attempt. Additional police forces went to the spot at around 11:00pm and took the two SIs back to Pirganj Police Station.
Later, they were suspended following directives of Mizanur Rahman, superintendent (SP) of Rangpur police, said Rezaul Karim, officer-in-charge (OC) of Pirganj Police Station.
Both the SIs will face departmental action, the OC added.