17th span of Padma bridge installed; 2.55km now visible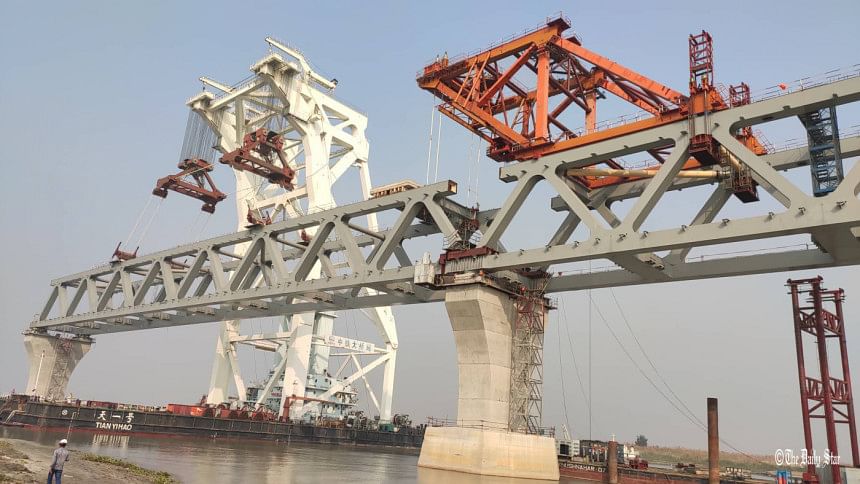 A total of 2.55 kilometres of Padma bridge is now visible as the 17th span of the mega project was installed this afternoon
The span has been set up between the pillar no 22 and 23, only seven days after the installation of the 16th span.
The other spans of the bridge will be installed frequently like this one, our Munshiganj correspondent reports quoting the project engineers.   
The construction work of the long-cherished Padma Bridge started in December, 2015 and the first span (superstructure) among the 41 was installed on September 30, 2017.
The length of the steel structure double-deck Padma bridge is 6.15 kilometres. The trains will run through the lower deck while the road will be on the upper level of the bridge.
When the construction of the Padma bridge is completed, the capital will be directly connected with 21 southern districts through road and railways.
The construction of main Padma Bridge is going by China company Major Bridge Engineering Co Ltd while the works of river training is going on by Sino Hydro Corporation of the same country.