BGB sends back 75 Rohingya refugees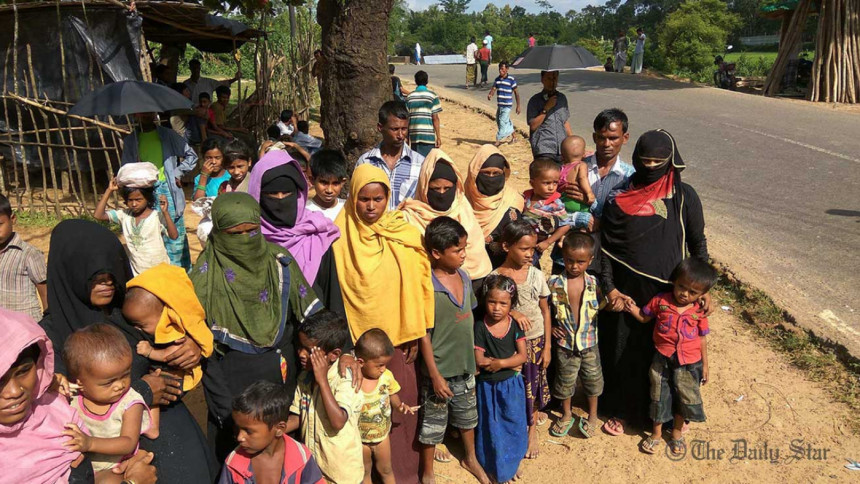 Border Guard Bangladesh today detained 75 Rohingya refugees in Teknaf upazila of Cox's Bazar and sent them back as hundreds of them continue to try to enter Bangladesh through different unguarded border points since the last four days. 
They were detained around 5:00am from Shah Porir Dwip when they were trying to illegally enter Bangladesh by boats, our Cox's Bazar correspondent reports quoting Director of BGB Teknaf Battalion-2 Lt Col SM Ariful Islam.
BGB provided the Rohingya refugees with some food and medication before sending them back, the official said.
Meanwhile, police detained 325 Rohingya refugees from different points including Jelerpara and Jaliyapara in the upazila between 8:00pm yesterday and 5:00am today, the BGB official said.
They were trying to enter Bangladesh territory by boats, he added.
The detained 325 Rohingya refugees are now at border outposts (BOP) and will be sent back later in the day, the official said.
Many hundreds more also took shelter on no man's land after failing to cross the border since August 25.
Bangladesh saw a fresh exodus of refugees after at least 89 people were killed as Rohingya militants besieged border posts in northern Rakhine State of Myanmar on August 25.