Madrasa principal held for 'seeking Bangabandhu killers' salvation'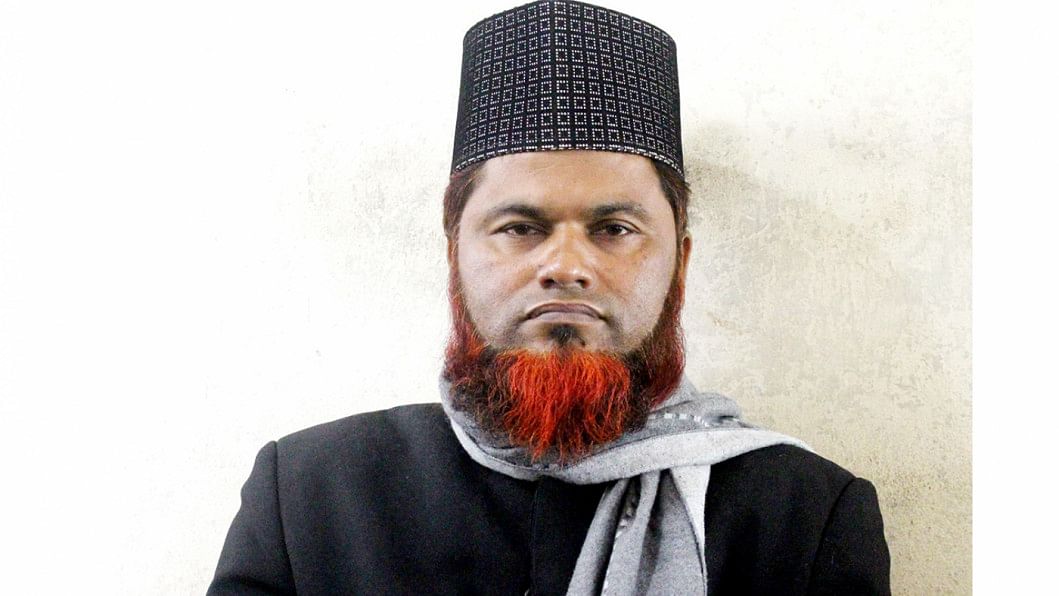 Police today detained principal of a madrasa in Gopalpur upazila of Tangail for reportedly seeking salvation of the killers of Father of the Nation Bangabandhu Sheikh Mujibur Rahman while he was leading a Munajat.
Detainee Faijul Amin Sarkar, 50, is the principal of Gopalpur Kamil Madrasa, our Tangail correspondent reports quoting Hasan Al Mamun, officer-in-charge of Gopalpur Police Station.
The upazila administration organised the 'doa mehfil' at Muktijoddha Sangsad office on the occasion of the 47th Victory Day, the OC said.
Sarkar, while leading the prayer, said, "May Allah endow heaven to those who were hanged for killing Bangabandhu Sheikh Mujibur Rahman in 1975."
"The principal repeated the sentence twice during the Munajat," the OC added.
Hearing the prayer, participants protested the matter and demanded immediate arrest of Sarker, the police official said.
Later, police detained Sarker and took him to the police station for interrogation, the OC said. "We will take legal steps against him after investigation," he added.