'Loan at 4% interest for producers of non-major food grains'
State minister for Rural Development and Co-operatives tells JS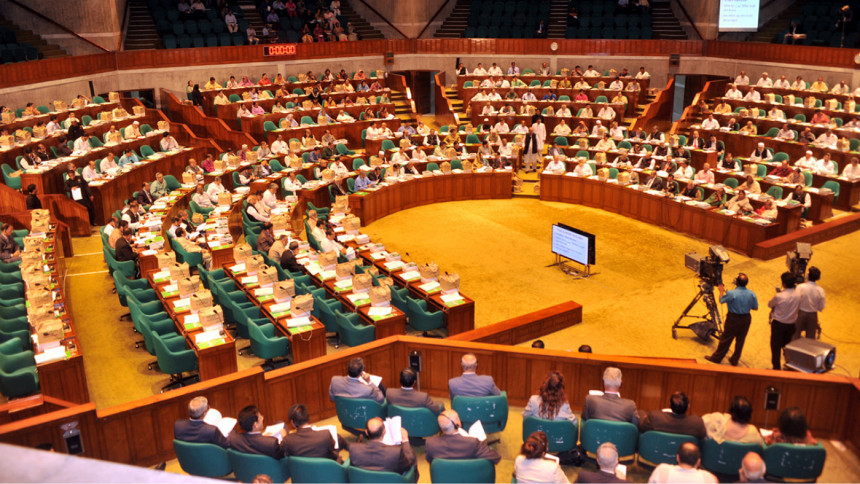 State Minister for Rural Development and Co-operatives Division Shawpan Bhattacharjee today told parliament that farmers will be able to get loan at 4 per cent interest for producing non-major food grains.
In reply to a question of Awami League lawmaker M Israfil Alam from Naogaon-6, the junior minister said a project titled 'Production and Marketing of Nutrition-rich and High Priced Non-major Food Grains aiming to Alleviate Poverty' will soon be implemented by Bangladesh Rural Development Board as per directives of the prime minister, providing agro-loans at single digit interest rate to cooperative farmers.
"Under the project, all farmers can avail loans at 4 per cent interest for producing non-major food grains," he said.
Besides, it has been proposed to provide loans to cooperative farmers at 8 per cent interest under a project titled 'the Invincible Journey of BRDB for Enhancing Rural Production,' the state minister said.
Meanwhile, Local Government Minister Tazul Islam, in a scripted answer, informed the House that all slum dwellers of the capital will be brought under the legal system of safe water supply by December 2019 with a view to implementing the vision of 'Safe Water for All' in the country.
In reply to another question, the minister said that the present government has been working relentlessly to attain the target of 100 per cent sanitation coverage in the country.
"Now 99 per cent of the country's people are under basic sanitation coverage in Bangladesh," he said.