Legal notice seeks Rony's arms licene cancellation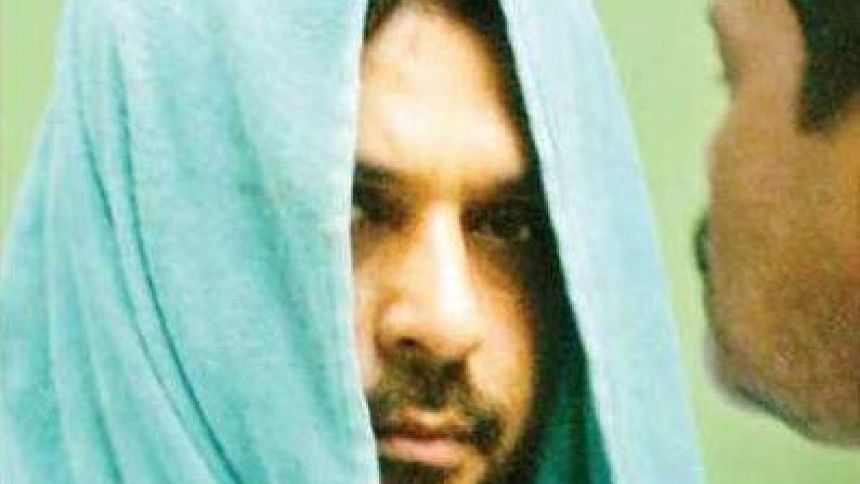 A Supreme Court lawyer today sent a legal notice to the government requesting it to cancel in 24 hours the firearms licence of Bakhtiar Alam Rony, who is accused of shooting dead two people in Dhaka on April 14.
Eunus Ali Akond sent the notice asking the home secretary and deputy commission of Dhaka to explain under what authority they have issued the licence for Rony, son of Awami League lawmaker Pinu Khan.
The SC lawyer also urged the respondents to pay compensation to the victims' family members in 24 hours.
If the respondents failed to meet his demand, Eunus said he will filed a writ petition with the High Court seeking necessary order upon the home secretary and the DC.
Yesterday, Rony's friend Kamal Mahmood testified in Dhaka Metropolitan Magistrate's Court that Rony shot five times from his firearm when he along with his friends including Kamal were going to Dhanmondi from Moghbazar by a black Prado jeep of Bakhtiar's mother.
There was a traffic jam on the road on the eve of Pahela Baishakh. As the vehicle got stuck in a tailback at New Eskaton, Bakhtiar became annoyed. He lowered a window of the vehicle, and shot five times from his firearm, Kamal said.
Rickshaw-puller Abdul Hakim and auto-rickshaw driver Yakub Ali were critically wounded after shots were fired at random from the jeep.
Hakim died 16 hours after the shooting, while Yakub died on April 23.
The Criminal Investigation Department of Police is carrying out a ballistic test to find out whether the bullets found inside the bodies of the two victims were fired from Bakhtiar's licensed pistol.
Bakhtiar obtained the licence in March 2010 from the Dhaka District Administration on grounds of "personal security".