Killing of Harijan youth sparks protest in Pabna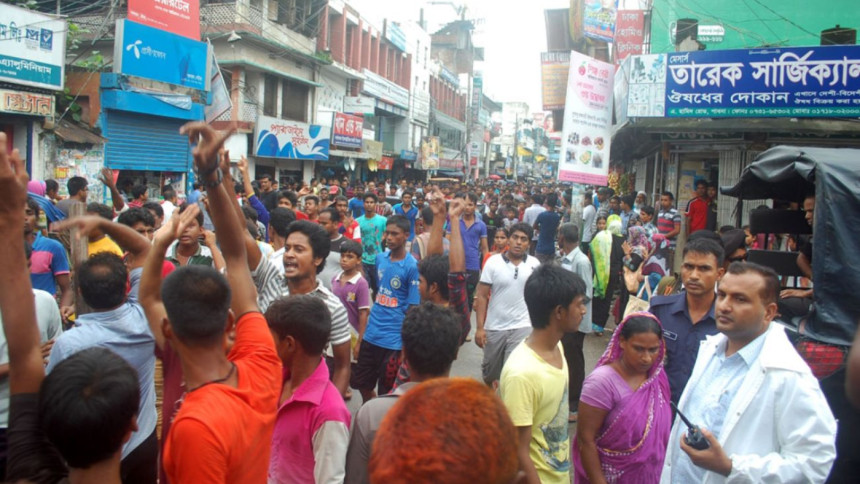 Hundreds of cleaners and sweepers of Pabna Sweeper Colony yesterday brought out a procession in the town with the body of slain Tulshi Kumar Das, a resident of the colony, and demanded arrest and punishment of the killers.
The aggrieved people of the community, commonly known as Harijans, started a non-stop work abstention since yesterday protesting the murder, paraded different roads of the town.
They later besieged the office of Pabna deputy commissioner and threatened to go for a tougher movement if their demands are not met.
Meanwhile, the victim's father Binod Kumar Das filed a case with Sadar Police Station accusing 11 local ruling party men, including Abdul Hannan, finance affair secretary of the district unit of Awami League, the same night.
Police yesterday arrested one of the accused Hira Mia from the village.
According to the case statement, Tulshi Kumar Das, 27, a janitor in Niom Food Ltd, was beaten to death allegedly by his employers inside the factory for 'stealing a bicycle' in Shalgharia area of Pabna Sadar upazila on Saturday afternoon.