Killing boy after abduction: HC upholds death for one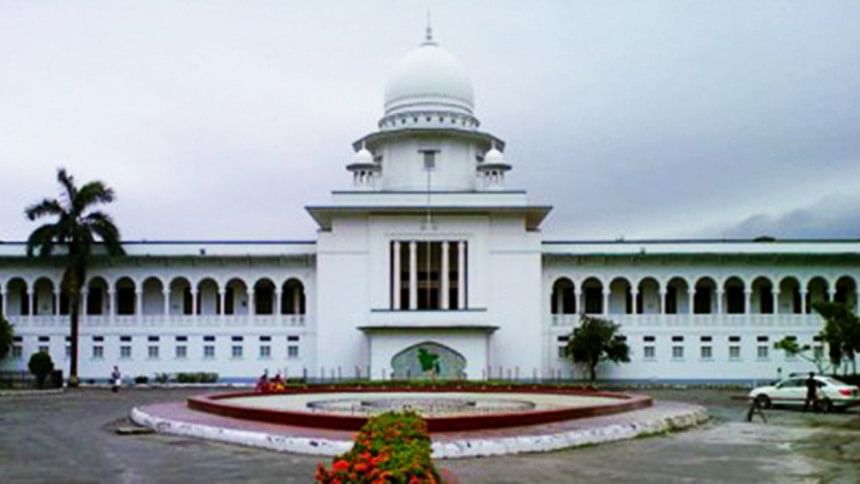 The High Court today confirmed the death penalty of a person and upheld the life imprisonment of another for killing after abduction of eight-year-old boy Mamun at Mirzapur upazilla in Tangail in March, 2003.
The death row convict Mohammad Bakul is now in jail while Mohammad Selim, who was given life imprisonment, is on the run, Deputy Attorney General Md Bashir Ullah told The Daily Star.
According to the prosecution, on March 23 of 2003, a group of miscreants led by Bakul and Selim kidnapped Mamun, 8, also a student of Afazuddin Darul Ulum Madrassa of Trimohon village in Tangail district, and demanded Tk 3.5 lakh to his parents in ransom. But the kidnappers killed the victim after they failed to realise their demanded money.
DAG Bashir Ullah said that death sentence of Bakul will be executed in 15 days after the jail authorities receives the HC verdict if he does not move an appeal before the Appellate Division of the Supreme Court against the HC judgement and if he does not seek mercy from the president.
Bakul's execution will be stayed if he files an appeal with the apex court challenging the HC verdict, DAG Bashir said.
The bench of Justice Bhabani Prasad Singha and Justice Mustafa Zaman Islam came up with the verdict after accepting the death reference of the case and dismissing jail appeal filed by Bakul challenging the trial court verdict.
The allegations brought against Bakul and Selim were proved beyond reasonable doubt, Bashir Ullah said, adding that Selim did not file any appeal with the HC against the life imprisonment handed by the trial court. 
A Dhaka court on December 30, 2010 sentenced Bakul to death and Selim to life in jail in absentia for killing Mamun in ransom, saying that the punishment of the fugitive would be effective from the day of their arrest or surrender.
The court also acquitted three accused of the case Hawa Begum, Suruj Miah and Lal Chand as the charges brought against them were not proved.
Advocate SM Shafiqul Islam Kazal, Advocate Bahar Uddin Alam and Advocate Rafiqul Islam Sohel appeared as defence counsel.