Journalists assaulted at NID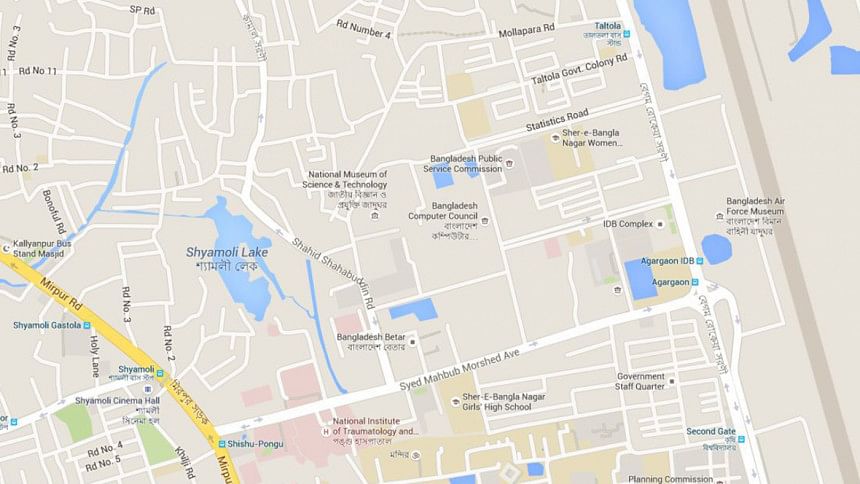 Employees and staff of National Identity (NID) Registration Wing today physically assaulted two journalists at the office premises.
The employees claimed the journalists were interviewing people at the wing's office without the authority's permission.
The assault occurred at the direction of a senior official of the NID wing, a division under the Election Commission (EC), alleged the victims GM Mostafizul Alam and Ripu Ahmed, reporter and cameraman of Channel 24, a private television channel.
The duo went to the NID wing office around 12:00pm to prepare a news report on public suffering for changing information in NID card or getting a new copy if the original is lost.
"When we were interviewing people, some staff of this office came out and told us to stop filming. This triggered an altercation," said Mostafizul.
Subsequently, the agitated employees with assistance from the office's security personnel forcibly took the journalists to the office room of Abdul Bari, a deputy director of Identification System for Enhancing Access to Services (IDEA) project of the NID wing.
"Just after seeing us, Bari started shouting and demanded who gave us permission to be there," said Mustafiz.
A director (operation) of the NID wing Mohasin Ali was also present that time. But seeing the chaotic situation, he hectically left the room, alleged Mustafiz.
"At one stage, Bari asked his subordinate employees to snatch the camera. Following the direction, around a dozen of the staff attacked us and started kicking, punching and slapping indiscriminately," Mustafiz also said.
The attackers took away the camera, mobile phone and confined the journalists inside the room for around half an hour.
Bari directed another officer to keep them in another room to hand over to police.
Later, an election commissioner Shah Nawaz, who was visiting the NID wing's office, rescued the journalists and helped them to get back the camera and mobile phone.
Despite repeated attempts, Abdul Bari could not be contacted.
He was not available in his office after the incident and did not pick up his phone.
The director Mohsin Ali, who was allegedly also present during the incident, refused to make any comment.
Talking to reporters, Shah Nawaz and the NID wing's Director General Brig Gen Sultanuzzaman Md Saleh Uddin confirmed the incident and said they would look into the matter and stern action will be taken against the perpetrators.