IS media reports 'suicide blast' at Dhaka Rab barracks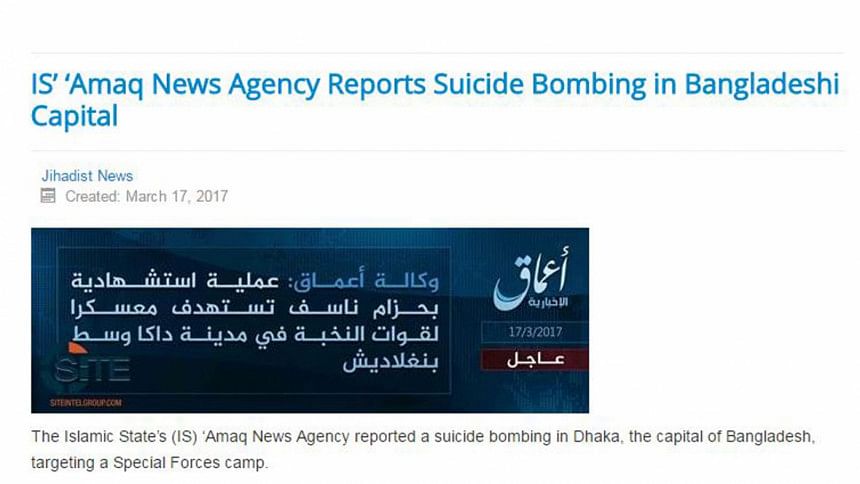 Amaq News Agency, run by the Islamic State (IS) militants, reported the suspected suicide blast at proposed headquarters of the Rapid Action Battalion (Rab) in Dhaka's Ashkona area.
Without claiming its involvement, the agency reported the incident in Arabic language, according to US-based SITE Intelligence Group.
"The Islamic State's (IS) 'Amaq News Agency reported a suicide bombing in Dhaka, the capital of Bangladesh, targeting a Special Forces camp," it said.
READ MORE: 'Suicide blast' kills 'bomber' at Ashkona Rab barracks
SITE publishes the report hours after the blast that killed one who is believed to have carried out the suicide blast. Two Rab men were "slightly injured".
READ MORE: Unexploded bomb found near 'bomber's body
The Ashkona Rab barracks is a proposed site for the headquarters of the elite force. Currently, it is mostly an empty space fenced by brick walls. Inside, a large barrack is situated.