Unexploded bomb found near bomber's body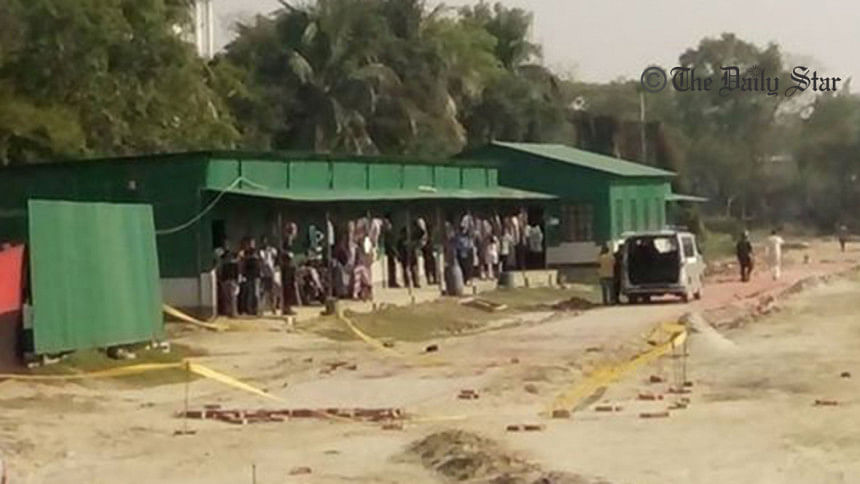 Law enforcers found an unexploded bomb beside the body of the "bomber" who is believed to have carried out a suicide blast in proposed headquarter of Rab in Dhaka.
Rab spokesman Mufti Mahmud said they found an unexploded bomb beside his body. Bomb disposal unit of the elite force defused the bomb around 6:08 pm, he added.
Several police and Rapid Action Battalion (Rab) members, who saw the dead body, told The Daily Star on condition of anonymity that the force of the blast was such that it ripped apart his torso and sent pieces of him flying in all directions for about 15-20 metres.
Also read: 'Suicide blast' kills 'bomber' at Ashkona Rab barracks
From the looks of it, the youth is about 25-30 years of age and was carrying a bag. Both of his wrists were blown off – leading the lawmen to believe that the bomb was hand-triggered.
A witness, Mohammad Ripon, told The Daily Star that pieces of flesh had flown into the Haji Camp, which is next door to the barracks inside the compound.
Around Jumma prayers today, the suspected attacker died in what is believed to be a suicide blast at a barrack of the Rapid Action Battalion (Rab) in Dhaka's Ashkona.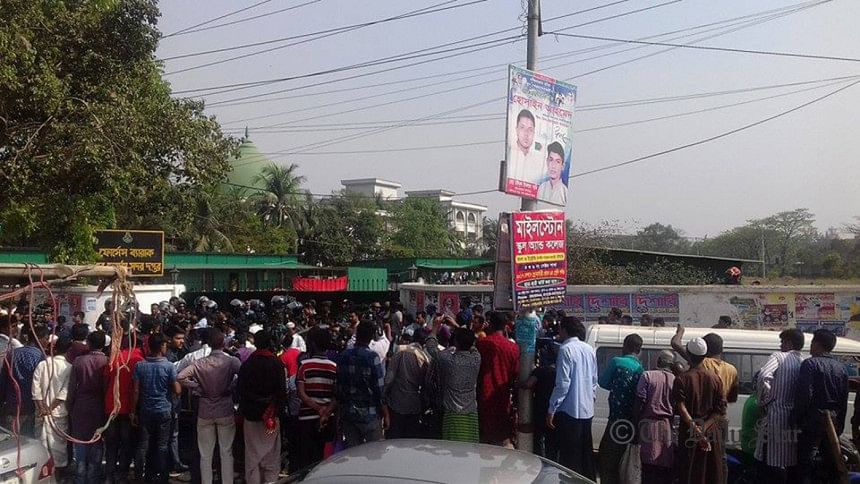 The Ashkona Rab barracks is a proposed site for the headquarters of the elite force. Currently, it is mostly an empty space fenced by brick walls. Inside, a large barrack is situated.
The bomber died on the spot and two Rab men were "slightly injured," Mufti Mahmud Khan, director of the force's legal and media wing, told The Daily Star.