IU female students demand provost's removal for 'misbehaviour'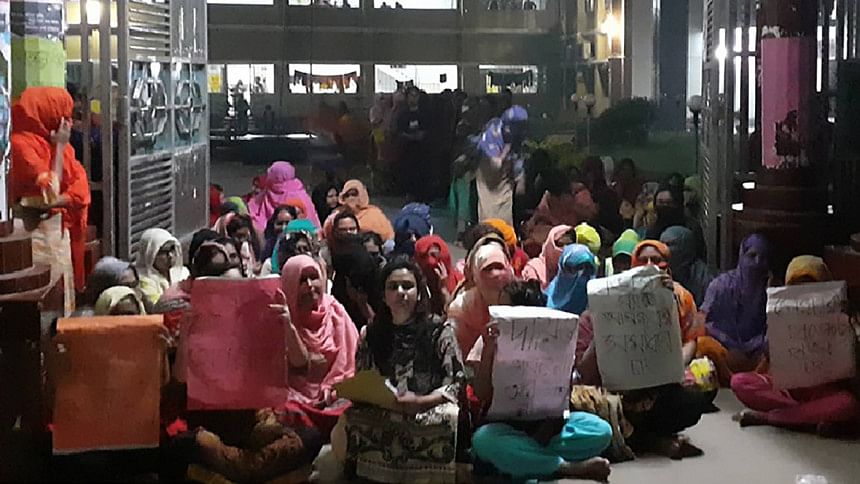 Residents of Sheikh Hasina Hall of Islamic University (IU) in Kushtia took to the streets last night and demonstrated for hours demanding removal of the hall provost Professor Selina Nasrin for her "misbehavior".
They brought out a protest rally around 10:00pm yesterday and took position in front of the university road bringing allegation that the provost used to complain about the students to their guardians.
She also misbehaved with some of the guardians when they wanted to know about details of their daughters' fault.
Students also submitted a written complaint against her to the university's Vice-Chancellor on October 1.
"Provost burst out in anger after the written complaint was filed," claimed Aklima Firoja, a resident student of the hall.
Even, the provost threatened to drive us away from the hall and prepared a list of those who complained against her, she alleged.
The students went back to their hall around 12:30pm today after Vice Chancellor Harun-Or-Rashid Askari, along with the university's Treasurer and Proctor rushed to the spot and assured them of meeting their demands.
Contacted, VC Harun said the authorities are looking into the matter.