Verdict on 4 Noakhali 'Razakars' any day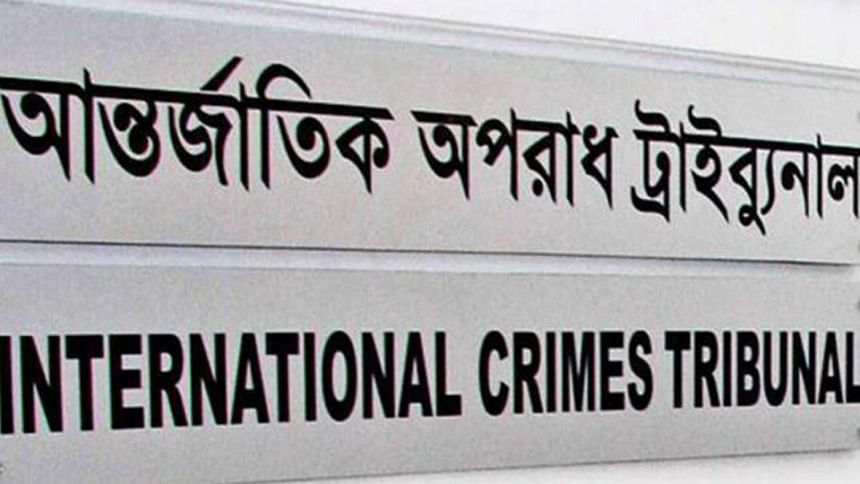 The International Crimes Tribunal-1 will deliver verdict any day in a case filed against four men from Noakhali for their alleged involvement in crimes committed during the Liberation War in 1971.

The three-member tribunal led by Justice Md Shahinur Islam kept the verdict waiting for delivery after the prosecution and the defence counsels completed their closing arguments today.

Prosecutor Zahid Imam sought capital punishment for all the four accused saying that they have been able to prove all the three charges brought against them.

On the other hand, the defence counsels -- Tariqul Islam, Gazi MH Tamim and Masud Rana -- sought acquittal of their clients saying that prosecution utterly failed to prove the charges.

Accused Amir Ali, 70, Md Joynal Abedin, 73, Abul Kalam alias AKM Mansur, 67, and Md Abdul Kuddus, 84, are of Sudharam upazila in the district. Of them, Abul Kalam is on the run while the rest are in jail.

The tribunal on June 20, 2016 framed three charges against the four who were allegedly involved with Razakar Bahini, an auxiliary force of Pakistani occupation army, and the killing of at least 111 people in three incidents.

The prosecution on October 5, 2015 pressed charges against five men from Noakhali, including the four. Mohammad Yusuf later died of old age complications and was not indicted, prosecutor Zahid Imam said.

According to the first charge, the four were involved in the killing of at least 100 people of Sreepur and Sonapur villages on June 15.

Amir, Abul and Joynal were involved in the abduction and killing of two people of Pashim Karimpur and Debipur village on September 13, reads the second.

The third says Amir and Abul Kalam were involved in the abduction, torture and killing of at least nine people of Ramharitaluk, Debipur and Uttar Chakla villages on the same day.

Prosecution produced 15 witnesses including the investigation officer of the case and some documents to prove the case. Defence counsels declined produce any witness in the case.