Improving healthcare priority: Health minister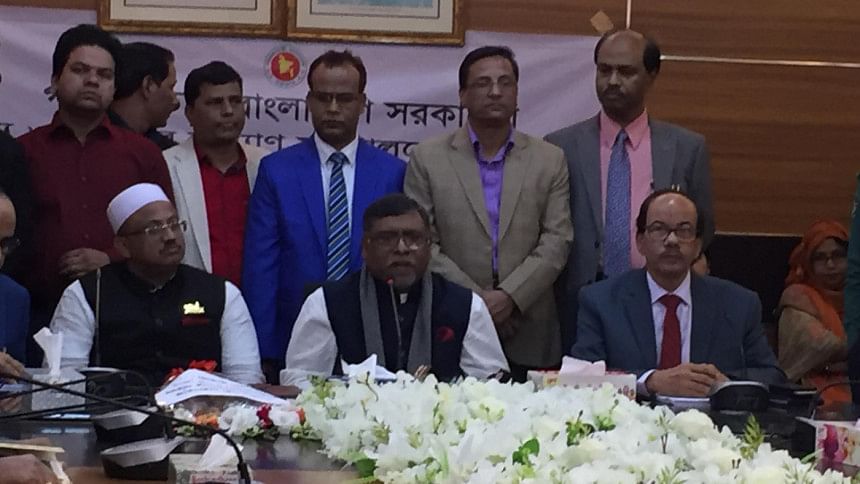 Improving healthcare services will be priority of the health ministry in the coming years, said new Health Minister Zahid Malik at his inaugural day.
"We want to ensure quality health services for all. This requires a whole lot of things to be done," he told journalists at his office this afternoon.
Malik, who was a state minister in the previous cabinet, said the country made progress over the last ten years and in the next five years the government will take it further.
The government will establish one cancer hospital and one kidney hospital each in each of the divisions in Bangladesh, he added.
He said the new government will speed up recruitment of 10,000 doctors and their posting.
"We will give special emphasis I on the training of the doctors and nurses," Malik said.
State minister for health Dr Murad Hasan and Health Secretary Ashadul Islam also spoke at the view exchange Programme with the journalists.