Pass rate, number of GPA-5 rise
Combine pass rate 73.93 per cent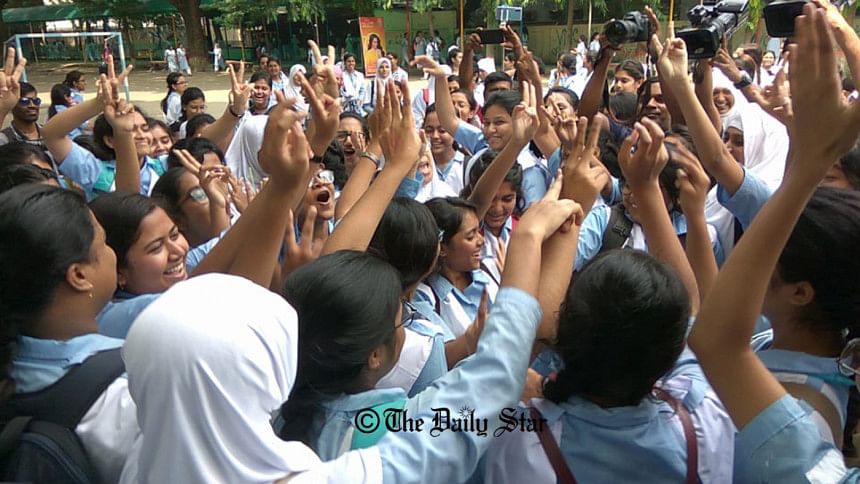 The combined pass rate of this year's Higher Secondary Certificate (HSC) and equivalent examinations under 10 education boards rose by 7.29 percentage points to 73.93 per cent from last year's 66.64 per cent.
The number of GPA-5 achievers in the 10 boards is 47,286. Last year it was 29,262.
In the eight general education boards, a total of 71.85 per cent passed the examination. The number of GPA 5 achievers from general education board is 41,807.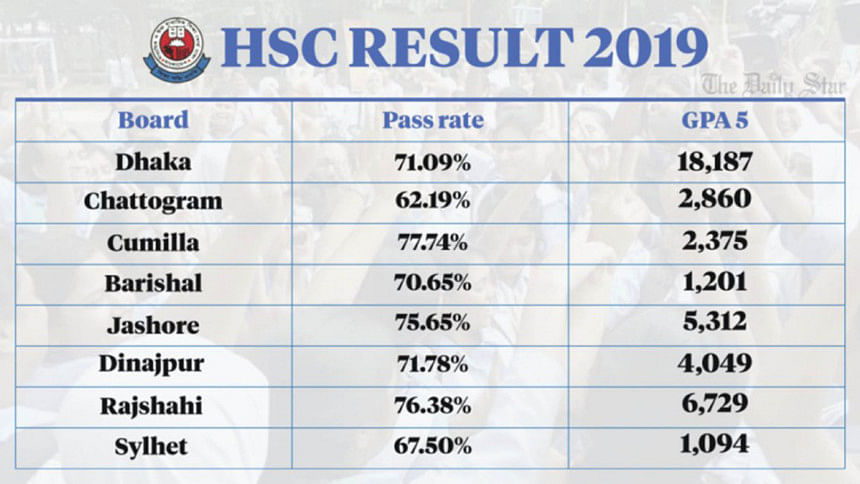 The passing rate of Bangladesh Madrasa Education Board is 88.56 per cent and the number of GPA 5 achievers from this board is 2,243.
In the Bangladesh Technical Education Board (BTEB), 82.62 per cent passed and 3,238 got GPA 5.
READ ALSO: Ways to get HSC result

A total of 909 institutions have achieved 100 per cent pass rate whereas, 41 institutions saw zero per cent pass rate.
The chairmen of 10 education boards handed over results of their respective boards to the prime minister at Gono Bhaban around 10:00am while Education Minister Dipu Moni read out the summary of the results.
Examinees will get their results from respective centres, websites of their respective boards and on mobile phones through sending short message service (SMS) from 2pm, officials said.
This year, a total of 13,36,629 examinees appeared for the examinations.
Examinees can also get their results directly from educationboardresults.gov.bd