Coaching centres to be shut from April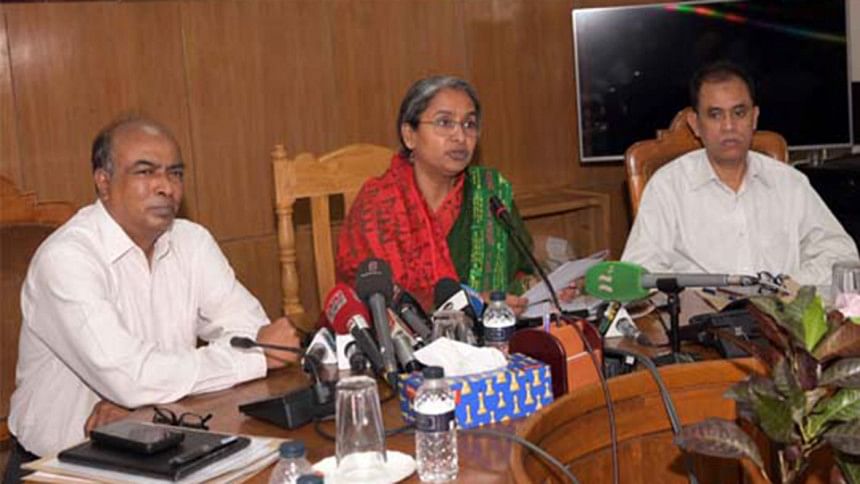 The government will impose a forced closure to all activities of coaching centres from April ahead of the HSC examinations.
Education Minister Dipu Moni announced the measure today, taken to prevent the daunting plague of question paper leaks.
The closure will be applicable from April 1 and continue for 36 days, she said after holding a meeting over the approaching HSC tests.
The Higher Secondary Education (HSC) examinations will start across Bangladesh on April 1 and will end on May 11, according to schedule.
Minister Dipu Moni also briefed about some general guidelines for HSC examinees:
1. The examinees must enter the centres 30 minutes before the examination starts

2. If anyone fails to enter within this time has to mention the reason for delay

3. No electronic device will be allowed within 200 yards of the exam centres. On violation, legal action will be taken

4. No mobile phone allowed. Only in-charge of the exams centres can use mobile phone

5. The set code of the question papers will be announced before 25 minutes of the exam
A total of 13,51,309 students will participate in this year's HSC examinations. Of them, 664,496 are male students and 687,009 students are female students.
There are a total of 2,579 centres in the country.