HSC results acceptable, good: PM
She says education is the key to building a prosperous and developed nation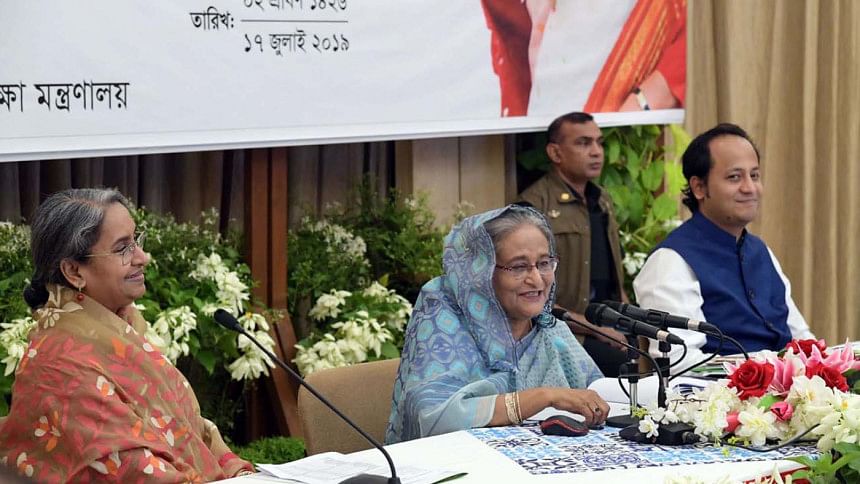 Prime Minister Sheikh Hasina today appreciated the results of this year's Higher Secondary Certificate (HSC) and equivalent examinations but noted that they will be better if the students pay proper attention.
"The results are sufficiently acceptable and good," she said after receiving the HSC and equivalent results from Education Minister Dipu Moni at her official residence Gono Bhaban.
"I think that if the students pay proper attention, their results will be better," she said.
She said she believes that education is the key to building a prosperous and developed nation free from hunger and poverty.
"An educated nation can build a developed, prosperous, poverty and hunger-free country," she said.
This year, 73.93 per cent students cleared the HSC and equivalent examinations.
Sheikh Hasina congratulated the successful candidates and told the unsuccessful examinees not to be disheartened. "You'll get the chance the next time," she said.
The prime minister thanked the teachers and everyone concerned for publishing the results within the stipulated time.
Deputy Minister for Education Mohibul Hasan Chowdhury Nowfel was also present while the principal secretary conducted the programme.