HC ruling for probe into Longadu attack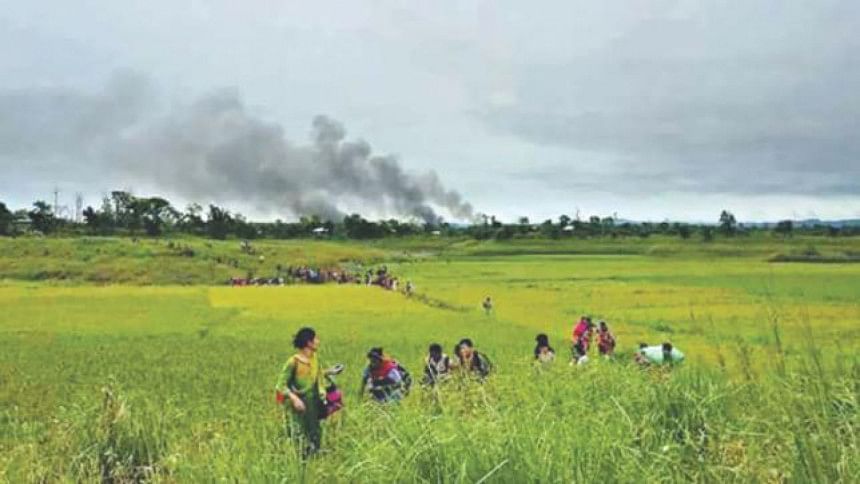 The High Court today issued a ruling asking the government to explain in eight weeks why it should not be directed to form an enquiry to find the culprits behind arson attacks on indigenous people in Rangamati.
Read More: Longadu Arson Attack: A victim finally files a case
In the rule, the court also asked the government to show causes why it should not be ordered to determine the damages in the attack.
On June 2, Bangalee settlers unleashed a series of arson attacks on the indigenous community in Longadu upazila after police recovered the body of Nurul Islam Nayan, organising secretary of Sadar union unit Jubo League.
More than 200 houses and shops were looted, vandalised and burned to ashes, according to victims. Later in the night, police sued more than 400 people over the incident.
On July 11, one of the victims of the arson attacks filed a case with Longadu Police Station.
Today, cabinet, home and law, Chittagong hill tracts affairs' secretaries and the inspector general of police (IGP) have been made respondents to the ruling.
The HC bench of Justice Quazi Reza-Ul Hoque and Justice Mohammad Ullah came up with the ruling following a writ petition filed by nine residents of Longadu upazila seeking necessary order on this issue.