BNP condemns Rangamati arson attacks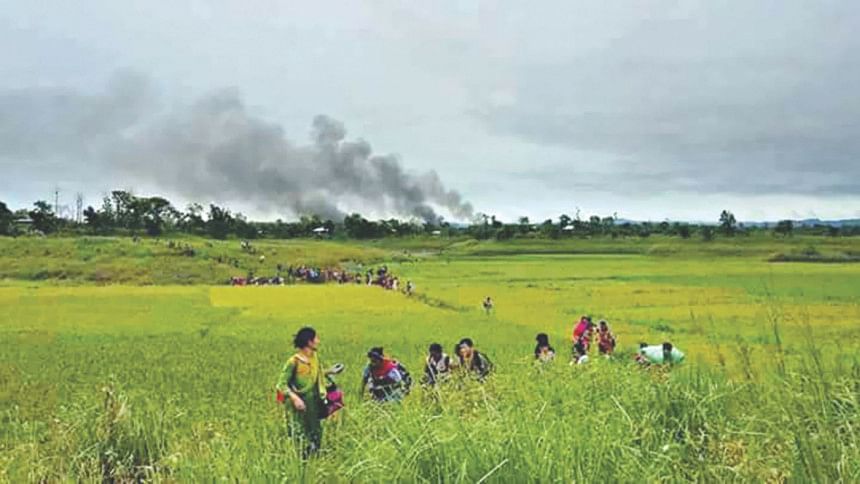 BNP today condemned the series of arson attacks and vandalism on Chakma community in Longadu upazila of Rangamati carried out by a group of Bangalee settlers on Friday protesting the death of a Jubo League activist.
More than 200 houses were torched, vandalised and looted centering the death of a Jubo League leader. "We condemn the brutal arson attacks," said a press release signed by its Secretary General Mirza Fakhrul Islam Alamgir.
The party also demanded immediate arrest and punishment to the perpetrators, the release said.
Read More: It's planned
"We urge the administration to take necessary steps to bring back peace and trust of the people in the area as well as we call for their rehabilitation," the party said in the statement.
Police recovered the body of Nayan, lying beside a road (Khagrachhari-Dighinala) at Charmile in Khagrachhari, a bordering district of Rangamati.
Read Also: 3 more held in Rangamati arson attacks
BNP believes in peaceful coexistence between the indigenous people and Bangalee settlers in Chittagong Hill Tracts, it stated.
Such violent attacks on an entire community based on mere suspicion can never be acceptable, it also reads.