SC letter to ACC on ex-judge's wealth statement questioned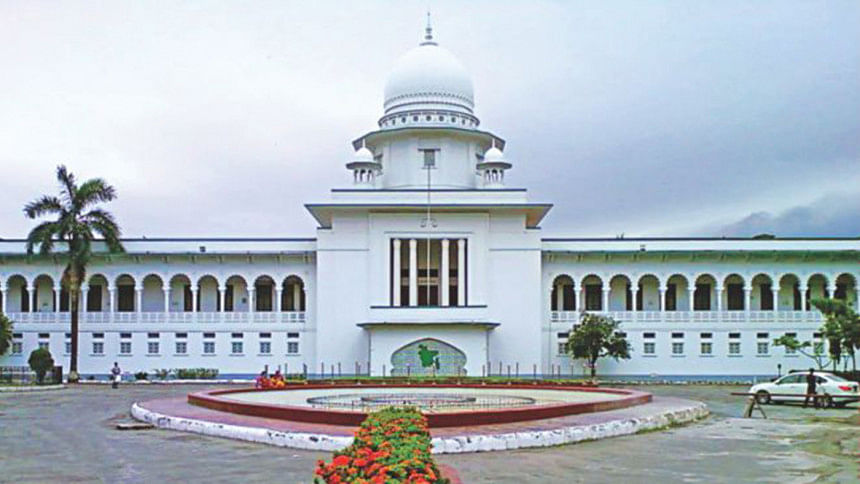 The High Court today questioned legality of a Supreme Court administration's letter to the Anti-Corruption Commission (ACC) saying that taking action against former apex court judge Justice Md Joynul Abedin will not be right.
The HC issued the rule asking the respondents to explain why the SC administration's letter should not be declared illegal.
SC Registrar General Syed Aminul Islam, Additional Registrar Arunav Chakrabarty, ex-judge Justice Md Joynul Abedin, and ACC have been made respondents to the rule.
The HC bench of Justice M Enayetur Rahim and Justice Shahidul Karim also fixed October 19 for hearing the rule.
The judges also requested three SC lawyers –- Zoynul Abedin, AM Ameen Uddin and Prabir Niyogi -- to place expert opinions on the issue before the court on October 19.
The bench passed the order after SC lawyer Badiuzzaman Tafader placed the letter before it for necessary order.
SC Additional Registrar Arunav on March 28 sent a letter to the ACC saying that former judge Joynul had delivered many judgements while he was a judge of the Appellate Division of the SC.
If any action is taken against him, his judgements will be questionable, the letter said. Therefore, it will not be right to take action against him.
He sent the letter as per the instruction of the SC authority after the ACC had sought for documents from the SC on ex-judge Joynul's wealth statement.