HC gives go ahead to cadet Pollen's murder case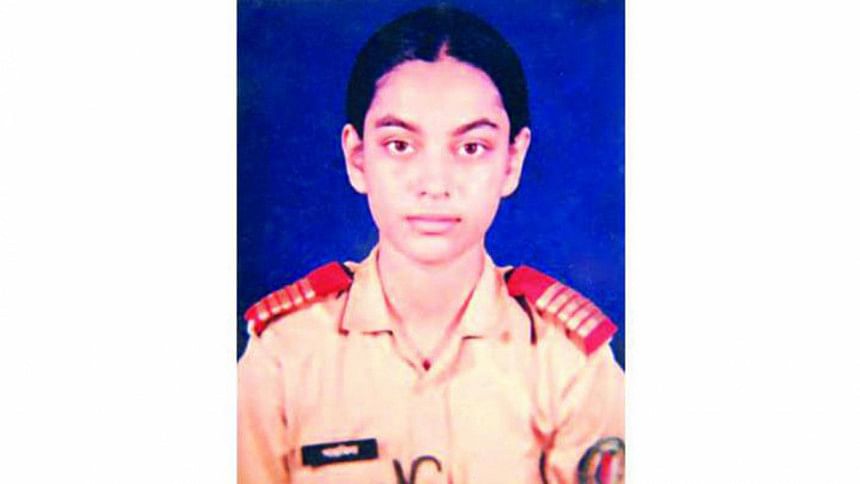 The bench of Justice M Enayetur Rahim and Justice Amir Hossain dropped a petition filed by four accused seeking a stay on the trial proceedings of the case.
Sharmila Shaharin Pollen, 18, a second-year student and daughter of retired Air Force officer Abul Bashar Patwary of Chandpur, was found dead in the bathroom of her dormitory "Shanti House" of the college on the morning of February 11, 2005.

Also READ: 5 indicted over student's death in 2005

After today's order, Defence said it will not interfere in the proceedings of the case as the trial court has framed charges in the case.
On March 3, a court in Mymensingh framed charges against five people for their alleged involvement in the killing.

READ more: Mymensingh Girls' Cadet College student found dead

The accused are: the then adjutant Maj Nazmul Haque, the college's associate professor Abul Hossain, the then sergeant Nawsher-uz-Zaman, the then security guard Hena Begum, and the then deputy adjutant general Maj Monir Ahmed Chowdhury of the Army Headquarters. One of them remains absconding.
The victim's father lodged a case with the Cognisance Court No-1 on February 19, 2005. The court ordered the police to investigate the incident. Police submitted a final report terming the incident a "suicide", the father said.