Govt okays 600MW Indian power import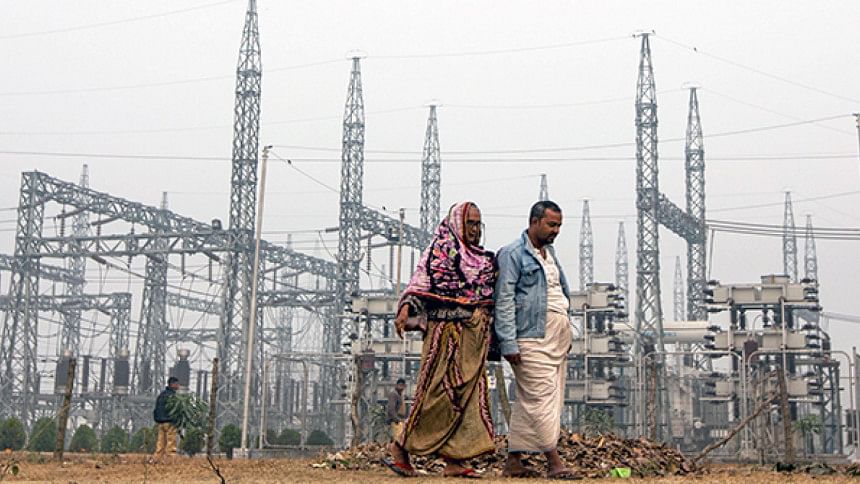 The government today approved of importing additional 600MW power from neighbouring India at a cost of about Tk 1,600 crore via the electricity interconnectivity grid.
The decisions were taken at a meeting of the Executive Committee of National Economic Council (ECNEC), held at the secretariat and chaired by Prime Minister Sheikh Hasina.
The first project approved will see additional 500MW power import through the grid connecting India's Baharampur and Bangladesh's Bheramara – thereby raising the import through this line to 1,000MW at a cost of over Tk 1,404 crore.
Asian Development Bank (ADB) will account for Tk 844 crore in this project that is expected to be complete by 2018, the rest will be provided by Bangladesh government.
The second project will latch a 100MW grid through Bangladesh's Comilla and India's Tripura at a cost of 100MW – what is expected to be complete by June 2016.