Govt fixes rawhide price for sacrificial animals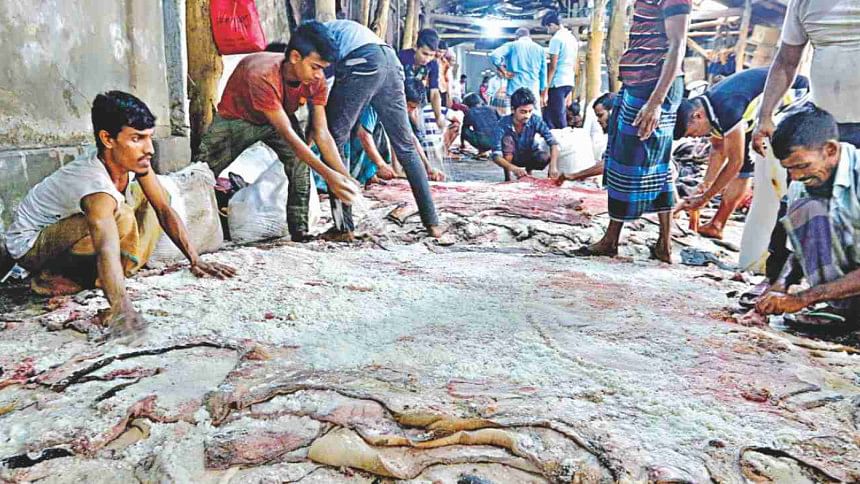 The government today announced the prices of different types of rawhides from animals sacrificed during Eid-ul-Azha.
Commerce Minister Tipu Munshi announced the decision after a meeting with leather traders at the secretariat in Dhaka today.
As per as the decision, tanners would buy per square feet salted cowhide and buffalo rawhide at Tk 45-50 in Dhaka and at Tk 35-40 for outside capital.
The price of salted skin of castrated goats across the country has been fixed at Tk 18-20 per square feet while the price of salted skin un-castrated goat has been fixed at Tk 13-15.
In fact, the prices of rawhides have not been hiked this year. The prices remained unchanged this year.
Munshi ordered everybody to play a responsible role in trade of rawhide during and after the Eid-ul-Adha. He urged the authorities concerned to take effective measures so that the rawhides are not smuggled out from the country.
Munshi also said the supply of sacrifice animal is adequate. A statement from the commerce ministry said the demand for sacrifice animals in the country is 70lakh. However, the supply of such animals is 1.18crore across the country.