Tk400 bus fare instead of Tk40!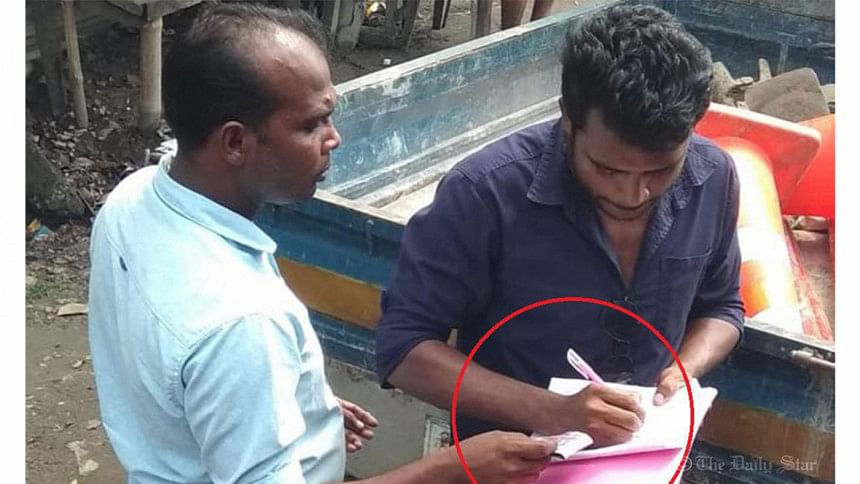 Eid holidaymakers are allegedly paying extra bus fare for travelling to nearby places from Dhaka today.
A passenger travelling to Paturia from Nabinagar of Savar, on the outskirts of capital Dhaka, by an SB Link bus said that the usual bus fare is Tk 40, but he had to pay Tk 400 today.
Meanwhile, other passengers are facing a similar situation on Dhaka-Chittagong highway and Naryanganj's Signboard road.
Md Mizanur Rahman, a passenger of Manikganj bound Nilachal Paribahan (Dhaka Metro-Ba 11- 4413), told The Daily Star, he paid Tk 500 instead of the usual fare of Tk 130-Tk 150.
When asked, Kawsar (not an actual name), supervisor of the bus, said they have no other way as they have to pay extortion money to lawmen and the money reaches even the high-ups of the government.
Later, the bus supervisor was seen giving Tk 2,500 to a person at Barobaria point in Dhamrai upazila.
Shaheen, one of the traffic police at Nabinagar, was informed of the irregularities of Nilachal Paribahan but instead of taking any action, he asked the complainant to call 999 or contact the ministry.
No traffic sergeant was found in the area.
People travelling for Aricha, Abdullahpur, Kaliakoir, Dhamrai, Gazipur, Manikganj, Faridpur, Magura and Satkhira from Dhaka alleged that they had paid more than the usual bus fare today.