2,954 spots for slaughtering sacrificial animals in 11 cities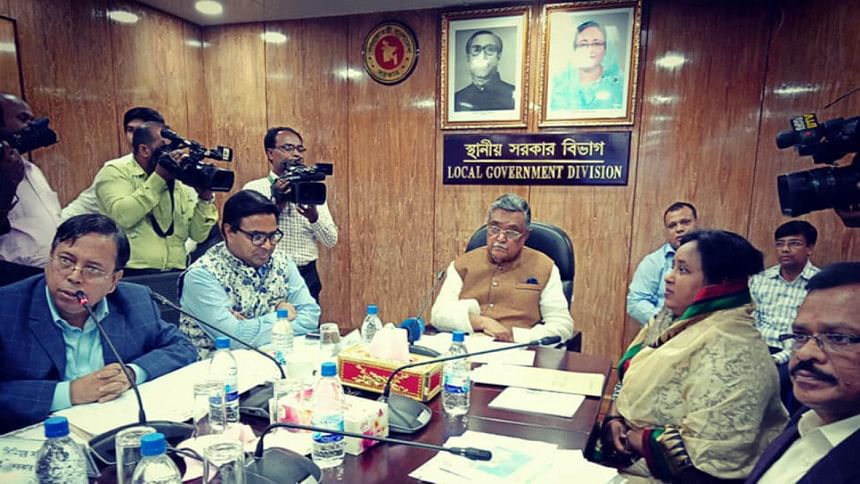 The government has fixed 2,954 spots in 11 city corporations of the country for slaughtering sacrificial animals during Eid-ul-Azha to speed up the disposal of waste, blood and leftovers after the slaughters.
LGRD and Cooperatives Minister Khandker Mosharraf Hossain made the announcement at a meeting held at LGD conference room in Dhaka today.
The authorities concerned of all the 11 city corporations, including mayors, were present at the meeting on waste management during Eid-ul-Azha.
A total of 620 spots have been fixed for Dhaka South City Corporation (DSCC) while 543 for Dhaka North City Corporation (DNCC), 210 for Rajshahi city, 314 for Chittagong, 163 for Khulna, 135 for Barisal, 36 for Sylhet, 183 for Narayanganj, 190 for Comilla, 117 for Rangpur and 443 for Gazipur, the minister said.
Khandker Mosharraf also urged people to sacrifice their animals at the designated spots and not at open spaces and in front of their houses.
"We hope the people would sacrifice the animals at the selected places," he said.
Speaking at the programme, DSCC Mayor Sayeed Khokon said, "We have been campaigning for three years to encourage people to sacrifice their animals at the designated places but we did not get good response."
Campaigns have already started this year like before, he added.  
Narayanganj City Corporation Mayor Selina Hayat Ivy also spoke at the meeting.