Gazette issued over display of Bangabandhu's portrait at courtrooms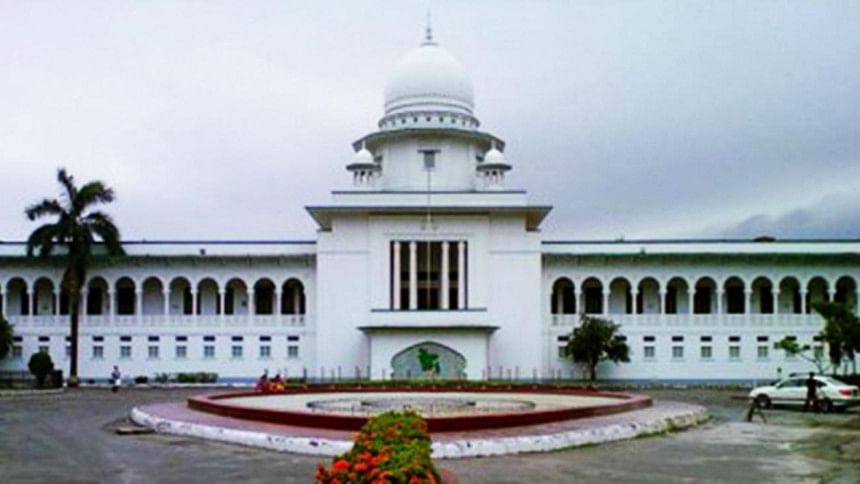 The law ministry has issued a gazette notification asking the authorities concern to preserve and display the portrait of Father of the Nation Bangabandhu Sheikh Mujibur Rahman in all courtrooms across the country.  
The ministry issued the notification on Monday following a High Court directive in this regard.
Supreme Court (SC) Registrar General Dr Md Zakir Hossain told The Daily Star today that the SC administration has already collected around 100 portraits of Bangabandhu following the HC directive.
The portraits will be displayed and preserved at the courtrooms of the Appellate Division and HC division of the SC before reopening of the court, which is on vacation till October 12, the registrar general said.
The SC registrar also said the lower court authorities have already started displaying Bangabandhu's portraits at the courtrooms.
On August 29, the HC directed the authorities to take necessary steps to preserve and display the portrait of Bangabandhu in all courtrooms within the next two months.
Article 4(A) of the constitution says, "The portrait of the Father of the Nation, Bangabandhu Sheikh Mujibur Rahman, shall be preserved and displayed at the offices of the president, the prime minister, the speaker, and the chief justice and in head and branch offices of all government and semi-government offices, autonomous bodies, statutory public authorities, government and non-government educational institutions, embassies and missions of Bangladesh abroad."