France and EU condemn RU teacher killing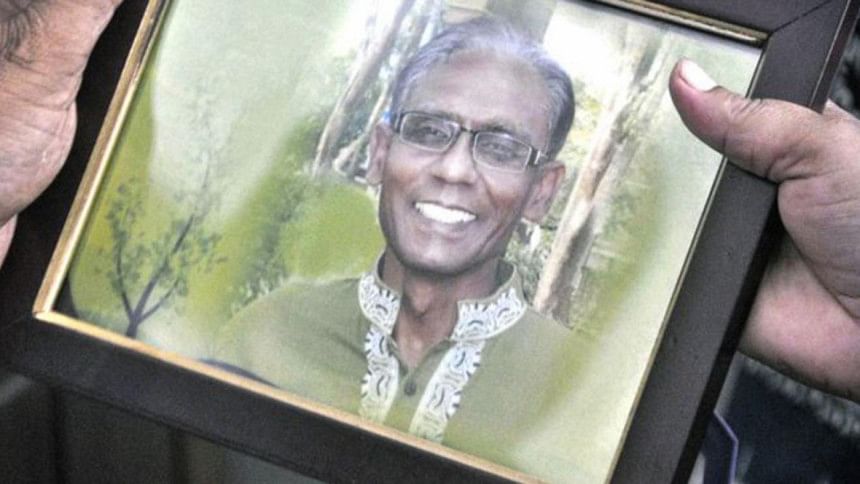 The Embassy of France and the European Union Ambassador to Bangladesh have strongly condemned the gruesome murder of AFM Rezaul Karim Siddiquee, a professor at of Rajshahi University.
"This murder is a direct attack upon intelligence, culture and spirit of generosity, which were what Professor Karim was representing," said a statement issued by the French embassy today.
The embassy called for quick investigation and punishment of the culprits, and it also paid its condolences to the professor's family for their loss.
Meanwhile, European Union Ambassador to Bangladesh Pierre Mayaudon hoped that a thorough investigation will bring the instigators and perpetrators of this crime to justice.
"Killings of academicians and intellectuals are irreparable losses to any society as a whole," he said in a statement today, reports UNB. Mayaudon said the initial findings indicate that the crime was conducted by fanatics. "Should it be confirmed, this would be yet another terror attack in Bangladesh in a short period of time."
He said it is comforting that students quickly expressed their rejection of this sickening aggression.
Ambassador Mayaudon conveyed his condolences to the family of Rezaul Karim, a professor of English Department at Rajshahi University who was murdered yesterday, in Rajshahi city's Shalbagan area yesterday in an attack that police say bears the hallmark of the previous blogger killings.