Fire at plastic factory in Savar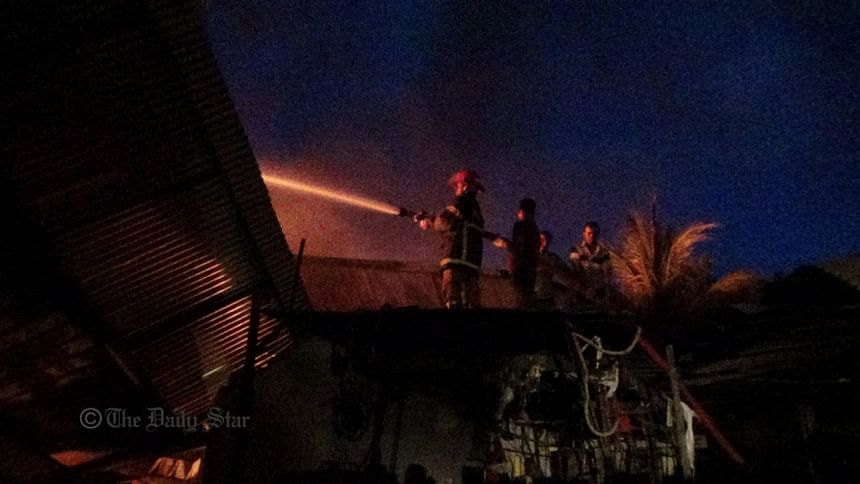 A fire broke out at the plastic factory at Kornopara under Savar upazila at the outskirts of Dhaka this morning. No reports of casualties were filed.
The fire broke out at AB Oven Beg Industries Ltd around 3:00am, said Sheikh Shahajur Rahaman, warehouse inspector of Savar Fire Service and Civil Defense.
The whole of the factory was engulfed in the fire. Seven fire fighting units rushed to the spot and extinguished the flame after three hours of efforts.
Origin of the fire was traced to the malfunction of an electric heater in the factory.
Insiders said, losses incurred were about Tk 1 crore.