Commuters suffer for lack of transport on Savar highways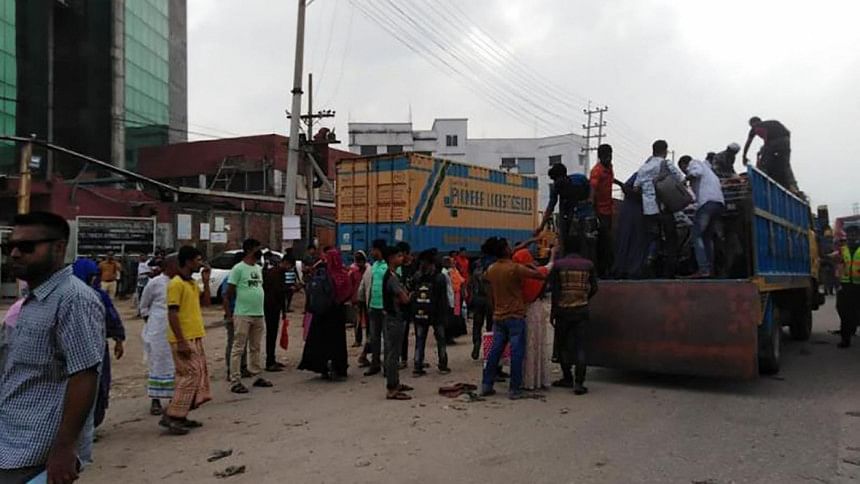 The number of homebound people on Dhaka-Aricha and Nabinagar-Chandra highways in Savar increased this noon. However, the number of vehicles did not.
As a result, passengers were facing transport crisis on the routes, reports our Savar correspondent from the spot.
Holidaymakers were seen waiting at various spots for vehicles. Many resorted to riding on trucks or pick-up vans due to a lack of transportation.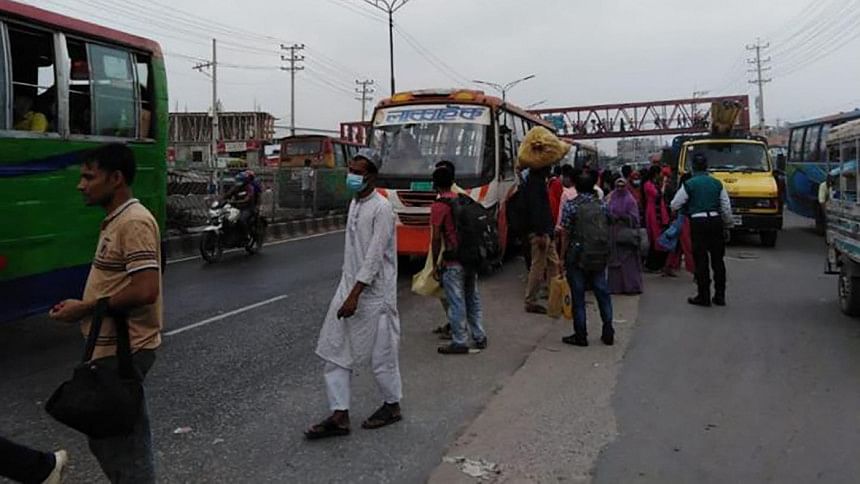 Such scenes prevailed on several roads including in Hemayetpur, Phulbaria, Ulail, Genda, and Bazar Bus Stand around 2pm.
Momina Akhter, a garment factory worker, was seen getting on a truck from Hemayatpur bus stand area.
Momina, who is trying to go to Manikganj, said that she waited for two hours for a bus but did not get any. 
"There are fewer buses on the road than passengers, so I will go by truck. I have to go home," she said.
Seeking anonymity, a bus driver said that many passengers, particularly garment workers, reserve buses for going to different parts of the country, including North Bengal. They prefer commuting at night. That's why there is low transports on the route during the day. The traffic pressure on the road will increase at night, he said.
Abdus Salam, inspector (administration) of the Dhaka District North Traffic Police, said that the pressure of passengers is more compared to the available transport in Savar.
"There is no traffic congestion on the highways but commuters are waiting for vehicles. By evening, the traffic pressure will increase," he said.
Police personnel are working to reduce the sufferings of the homebound people, he added.