Facebook provides users' info to Bangladesh govt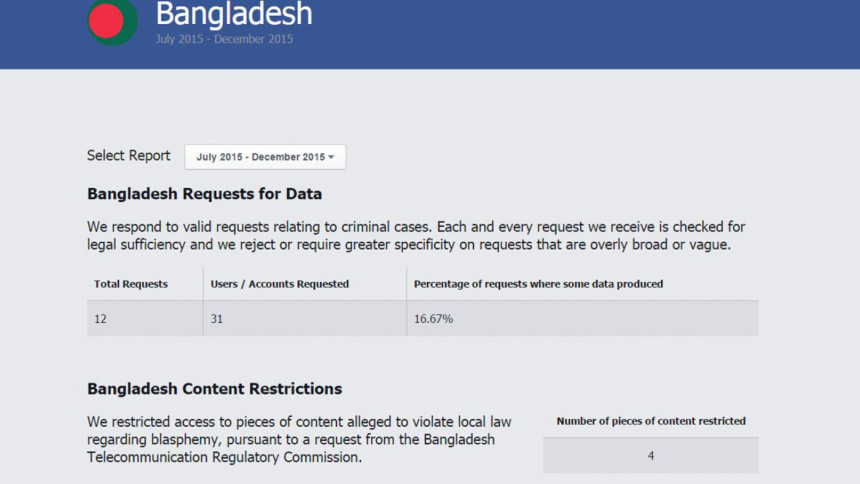 Popular social networking site Facebook has provided users' information to the Bangladesh authorities for the first time.
The Facebook authorities gave the information to the Bangladesh government after it made 12 requests about 31 users' accounts between July and December last year, according to Government Requests Report released by the site yesterday.
"We respond to valid requests relating to criminal cases. Each and every request we receive is checked for legal sufficiency and we reject or require greater specificity on requests that are overly broad or vague," the report stated.
It also restricted four contents upon the Bangladesh government's appeal.
"We restricted access to pieces of content alleged to violate local law regarding blasphemy, pursuant to a request from the Bangladesh Telecommunication Regulatory Commission," it clarified.
ALSO READ: Facebook says 'no' to request for user info
ALSO READ:No response from Facebook on govt request
In November last year, Facebook turned down all the three requests made by the government in the first half of that year.