'Ensure security of minorities during polls'
Bangladesh Hindu-Bouddha-Christian Oikya Parishad calls upon the government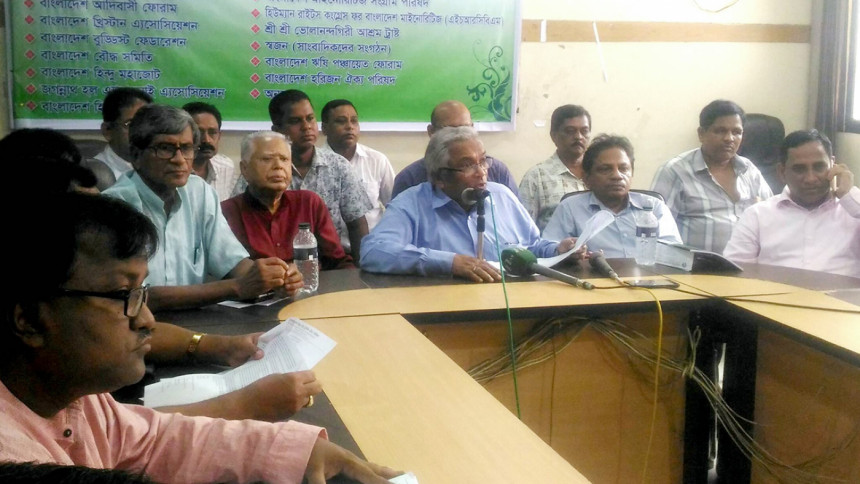 Leaders of minority communities today urged the government and law enforcement agencies to ensure security of the minority people during the upcoming parliamentary elections.
The leaders also urged the political parties not to nominate such leaders who work against interests of minorities.
While briefing reporters at Dhaka Reporters' Unity, Rana Dasgupta, general secretary of Bangladesh Hindu-Bouddha-Christian Oikya Parishad, said, "Those who are involved in the activities against the interests of the minority people should not be made candidates for the upcoming 11th parliamentary elections".
A committee, convened by Rana, was also formed with 17 organisations to push for their demands.
They will march towards the prime minister office in Dhaka from the Jatiya Press Club on September 14 to press home their demands.