Quader urges disciplined driving in Eid rush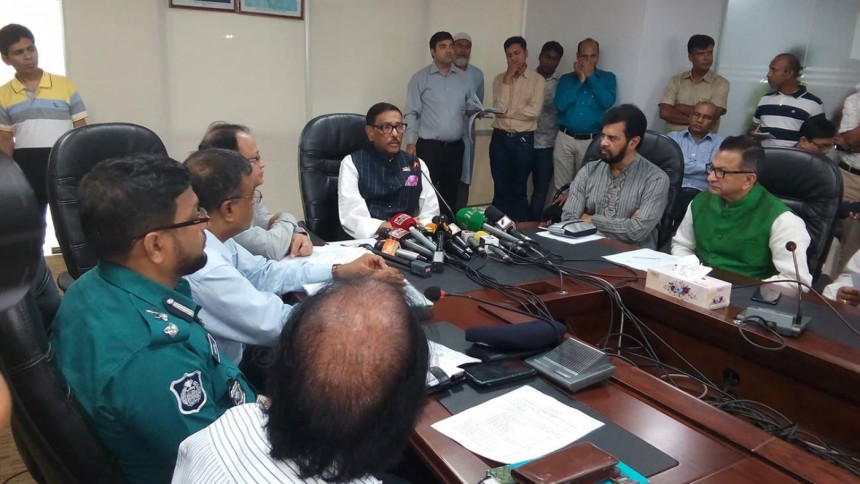 Road Transport and Bridges Minister Obaidul Quader has called for disciplined driving during the rush of home-goers ahead of Eid-ul-Fitr.
"We have built new bridges, underpass and roads. But it will all go in vain if drivers don't exercise discipline," he said at a briefing today.
He called upon transport owners and transport workers' union to convey the message to drivers who will transport home-goers to their destinations.
Quader also called upon them to check black-marketing of tickets, hiking fares and hassling passengers ahead and after the Eid home rush.
MEASURES TAKEN AHEAD OF EID
As usual, goods-laden trucks will be barred from the highways from three days, starting from a day ahead of Eid, to ease the traffic congestion.
Also, refueling stations have been instructed to remain open all across the country from a week before Eid and five days after the festival.
Briefing on the developments, Quader also said that a combined effort of all is needed to curb unfit vehicles from plying the highways and roads.
Transport owners ply unfit vehicles on the street for profiteering, he said. "These unfit vehicles are the root cause of road crashes."