Garbage dumped to collect VAT from Cox's Bazar hotels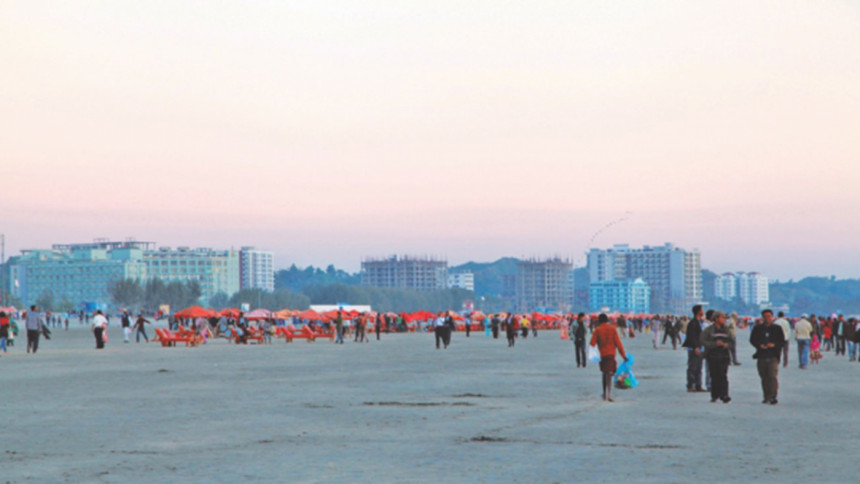 Cox's Bazar municipality authorities have dumped garbage in front of four residential hotels in a bid to collect taxes as the hotel managements did not pay it despite several notices were served.
Though the move to collect the due taxes and VAT was unusual, the tourists of the hotels were embarrassed in the incident, reports Bangla daily Prothom Alo.
The hotels -- Hotel Zaman, Sea Wave, Cox Valley and Sea Point Resort -- are located in Kolatali area adjoining the sea beach in Cox's Bazar.
Shah Niaz, manager of Hotel Zaman told the daily, municipality cleaners dumped a huge amount of garbage in front of the hotel's entrance without notifying anyone around 12noon yesterday.
The tourists staying at the hotel raised a hue and cry due to the intolerable smell, he said.
Following the same way, the municipality authorities dumped trash in front of the other three hotels, stopping the normal functioning of those, the daily reported.
Cox's Bazar Municipality acting mayor Mahbubur Rahman Chowdhury told the Bangla daily that the hotel managements did not pay municipality tax and value added tax (VAT) although they were served notice several occasions in this regard.
"In order to get cleaning projects in the municipality areas, 85 percent VAT collection has to be shown but in Cox's Bazar only 34 percent of VAT is being collected right now. That's why we are being deprived of the projects as the target is not being fulfilled" the mayor told the daily.