DU, RU students protest attacks on students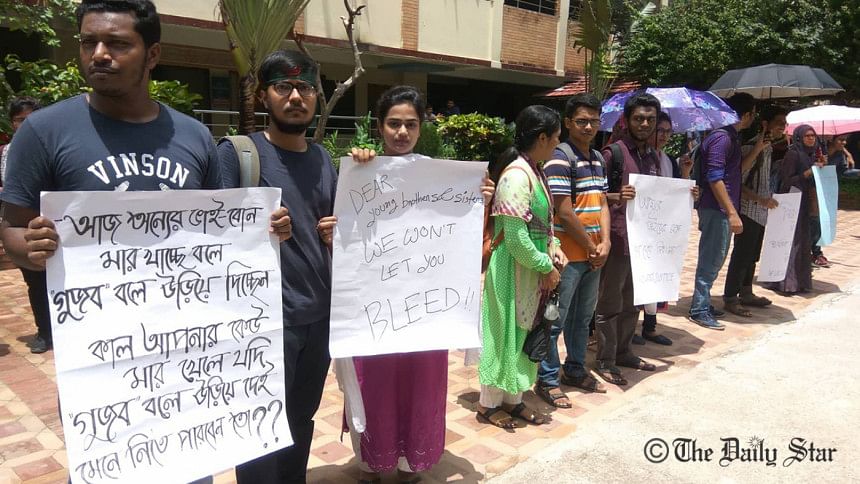 Students of both Dhaka University (DU) and Rajshahi University (RU) today staged demonstration on their respective campuses condemning the recent attack on students during the safe road demonstration in Dhaka.
Under the banner of "Students Against Repression (Nipiron BirodhiShikkharthi)", a group of students of Dhaka University brought out a procession from Raju Memorial sculpturearound 12:00pm.
They paraded different pointsof the university campus including Aparajeyo Bangla,Karjan Hall,business faculty, and Madhur Canteen.
At Rajshahi University, around300 students formed a human chain on the Paris Roadaround 11:30am today, reports our Rajshahi University correspondent.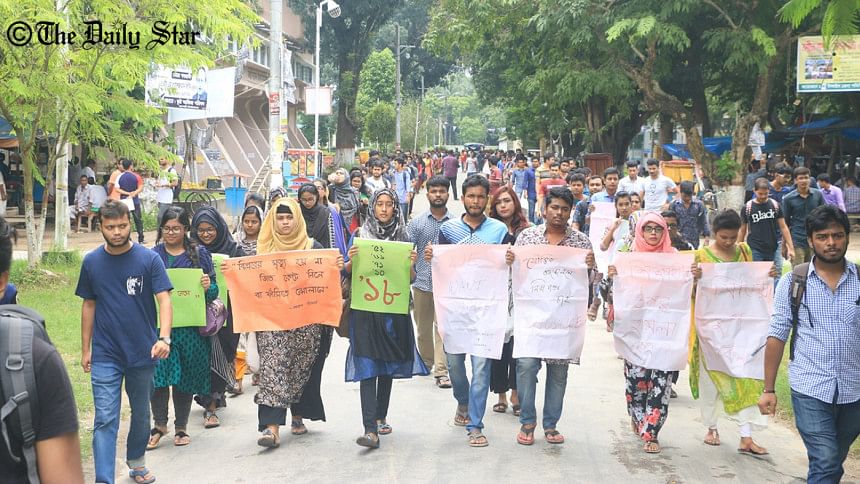 Later, a silent procession was also brought out by the protesters condemning the attack.
Students of many departments have also boycotted their classes today.